3rd session of dok.incubator CZ & SK
CAMERRAMAN /CZ, US/
Director, producer: Jana Hojdová
Editor: Anna Johnson Ryndová
Co-producer: Michal Sikora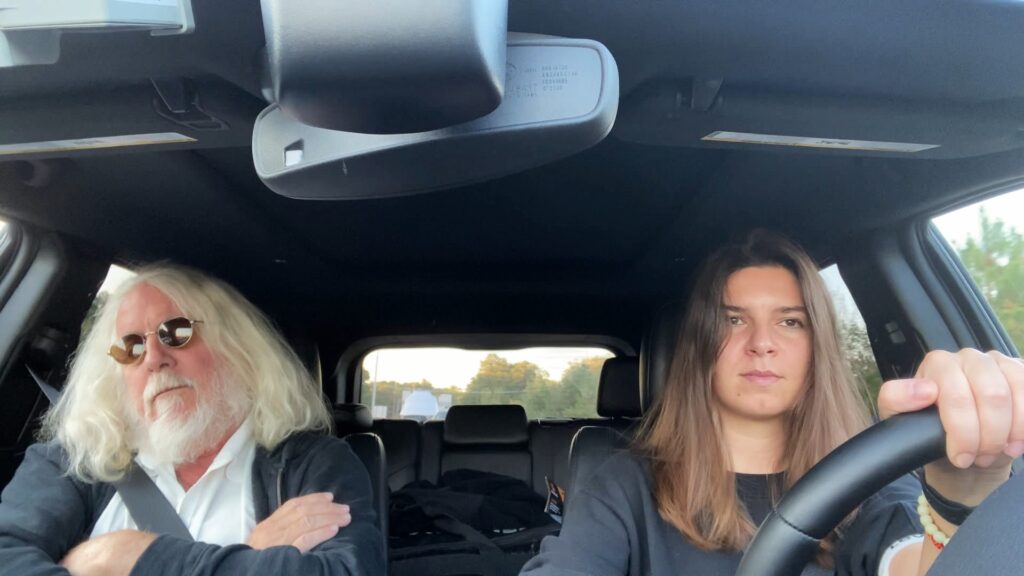 CAMERRAMAN is a story of friendship between a world-class cinematographer Robert Richardson and a young Czech filmmaker Jana Hojdova. The duo spends four months in the solitude of the lockdown in Bob's house in New England and Jana finds hundreds of hours of home videos that Bob had shot throughout his adult life - his newborn daughters, dying mother, first Oscar award, divorces, location scouting for Shutter Island, drunk Q&A with Quentin, buddy talk with Oliver, and more. Being involuntarily cut off from her family, Jana realizes the deepness of her relationship with them and instinctively starts investigating the nature of Bob's familial bonds. She comes to know the sacrifices he has made in his personal life for his work and the pain he consequently caused himself and those closest to him. In his states of emotional emptiness, the camera has served him as an escape and temporary redemption. Together they work through Bob's detox from filmmaking, re-suffer his childhood traumas and demons - and they both emerge fundamentally changed in the end.
CAUTION, RISK OF FALLING EXHIBITS! /SK/
Director: Jana Durajová
Director: Lena Kušnieriková
Editor: Alexandra Jonášová
Producer: Ľubica Orechovská
International Relations: Arkaitz Basterra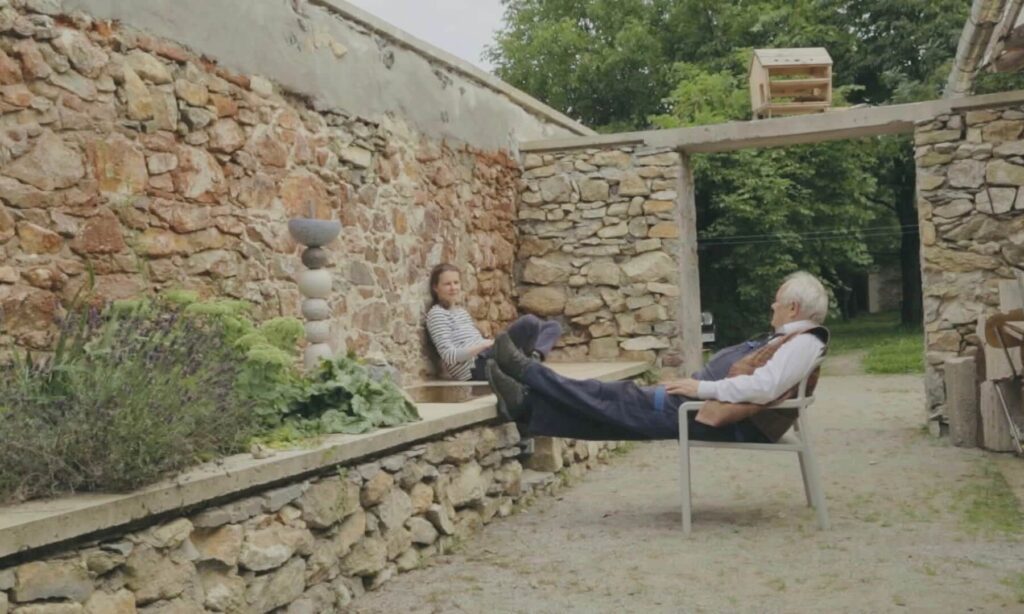 Alexandra, in charge of the long lasting and grueling renovation of the Slovak National Gallery, believes in the urgent need of a space where art can get to people. But she's fighting a match against time. Her father, the architect of the reconstruction, is ill and the gallery is falling apart. The film is based on authentic observation of the reconstruction of the Slovak National Gallery, which is already taking more than 10 years. We, as directors, decided to base our work with protagonists on trust and intimate access to their lives. Reflecting on the current situation, not only in our country, we strongly feel the need to tell this story and join Alexandra's goal: the importance of building a space where democratic values can be applied and where critical thinking has its place.
A HAPPY MAN /SK, CZ/
Director: Soňa G. Lutherová
Editor: Peter Harum
Producer: Filip Čermák
Producer: Peter Veverka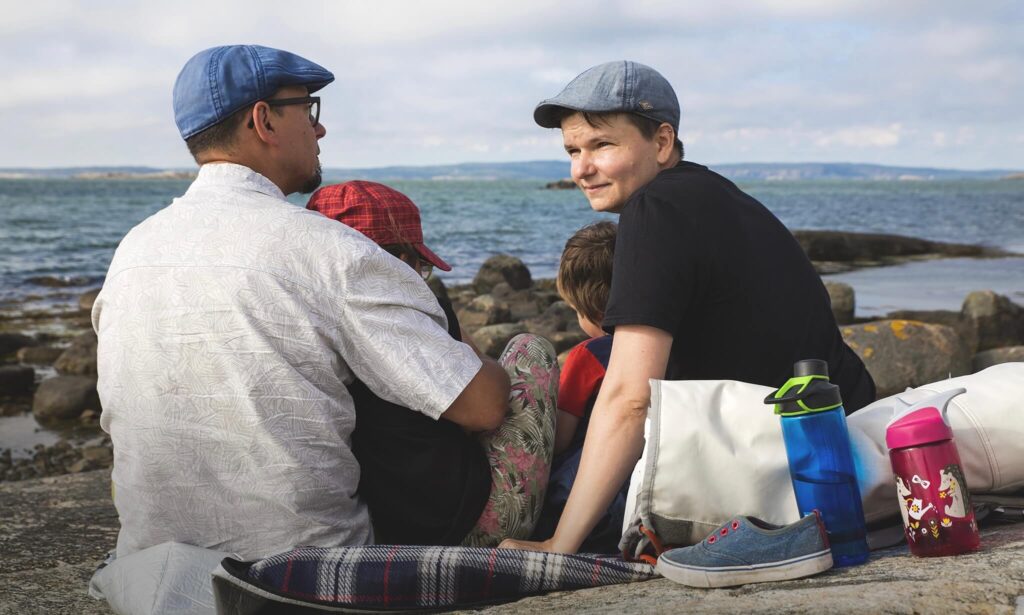 What does it mean to lead a happy life? People who knew R. perceived her as a happy woman. A woman in her thirties who moved to Sweden together with her husband, psychiatrist Ivan. The young couple bought a house and had two children. It seemed that R.'s life would continue in a predictable way. As a distraction from the routine, she chose an unusual hobby. She created a male alterego and started writing novels for LGBTQ+ audiences. R. was happy but felt empty on the inside. She could only fill it by living out her true self. Things started speeding up and R. began changing. R. is now Marvin. And Marvin is a man. To become truly happy, he must deconstruct his life and create it anew. However, his decisions do not influence only himself, but also his husband and his children. A Happy Man tells an intimate story about a transgender man and his family. It encourages the viewers to consider different existential connections that concern each and every one of us.
ON THE EDGE /SK/
Director: Sabina Papp
Director, producer: Tomáš Bačo
Editor, producer: Benedek Fliegauf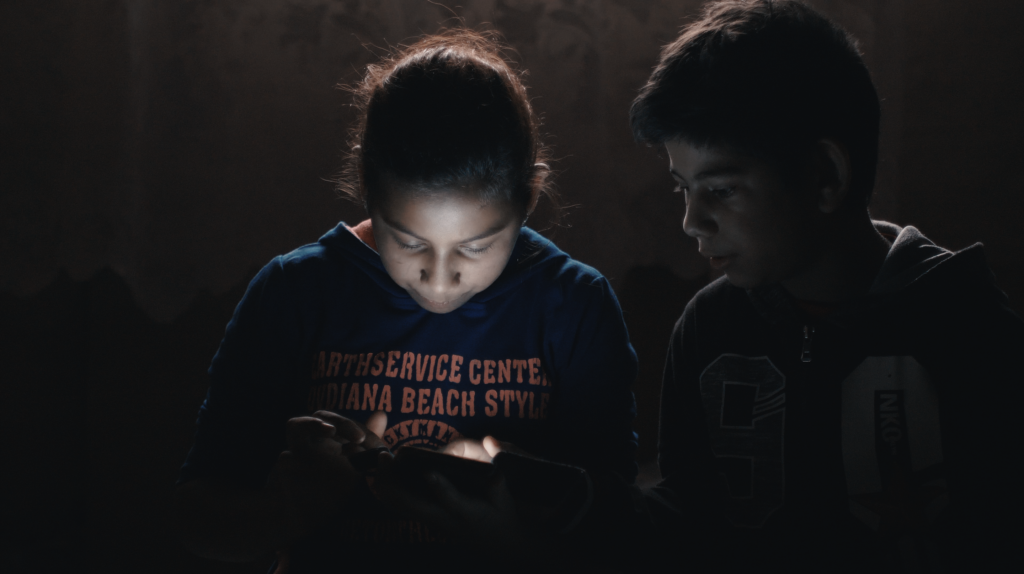 On the very edge of a Roma settlement in Eastern Slovakia stands a small shack giving home to a young family: the mother, Bozenka, the father, Berti and their three children, Editka, Putki and Ruzenka. As we get invited into their heaven and immerse ourselves in the mundane everydays of the family, a life full of struggles unfolds in front of our eyes.
This documentary is an intimate observation of the universal value of home and family, exploring how these values stand their ground amidst the hardships of generational poverty. We gently approach the question if there is a way out of generational poverty or if individual efforts are only vain attempts to resolve a systemic issue while watching our protagonists welcome a new family member, raise their children and build their home.
THE WORLD OF JIRI /CZ/
Director: Marta Kovářová
Editor: Varvara Šatunova
Producer: Jan Bodnár
Producer: Jan Hubáček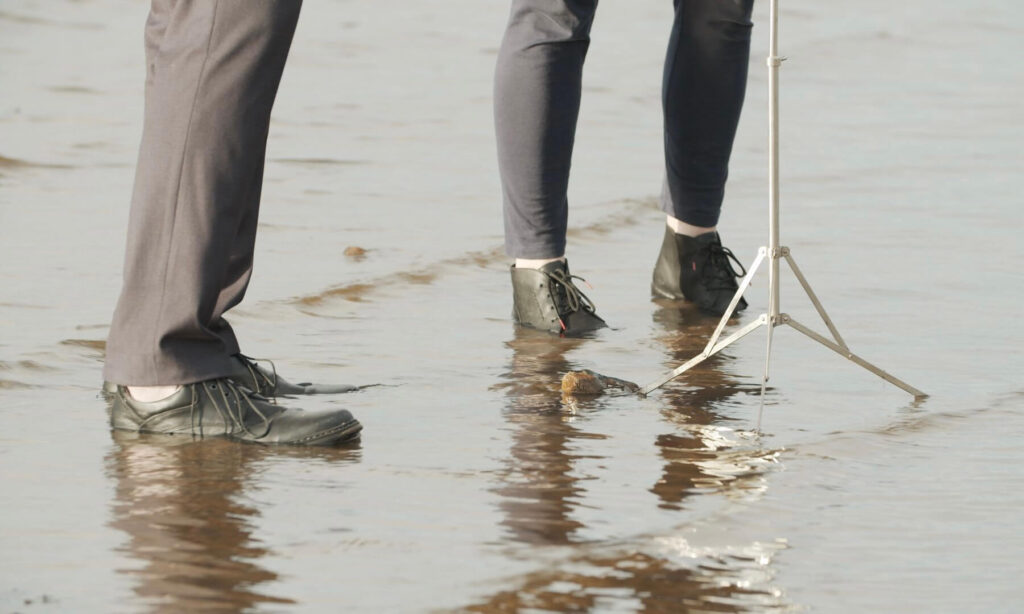 An authentic raw documentary from the point of view of a daughter, the director behind the camera, who helps her father, a scientist, to provoke a world debate about his plan to save the planet from climate upheaval. In 2008, physicist Jiří Svoboda (* 1958) invented and published in the Czech scientific journal an effective tool for reducing CO2 emissions – the concept of Uniform Global Taxation of Fossil Fuel Extraction by Carbon Content. Since then, he has been looking in vain for allies and ways to further discuss and spread his idea. All his efforts to mediate to the general public were ignored or censored. The viewer observes the relationship between father and daughter on the basis of their joint efforts to provoke a discussion about Jiri's idea; partial successes in debates with experts in the Czech Republic and mostly disappointments from attempts to meet world movers. After exhausting efforts to find allies in the Czech Republic, Jiri and Marta set off in December 2019 under the guise of journalists on a "mission expedition" to the UN global climate summit in Madrid.
Guest project
EREN /DE/
Director, producer: Maria Binder
Editor: Angelika Levi
Producer: Florian Schewe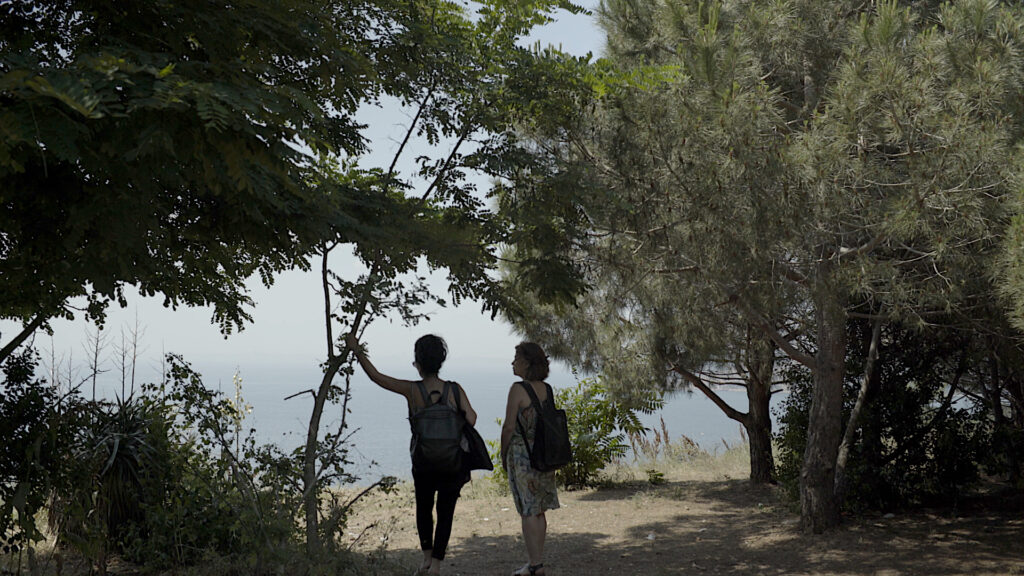 EREN profiles a dedicated woman with a strong sense of justice. For more than 30 years she has been fighting for fundamental rights and freedom in Turkey as a lawyer and human rights defender. She has been a key player in the fight for women's and LGBT-rights, against torture and sexualized violence. Her hard work has made great contributions to the development of civil society in Turkey even though she has been targeted, threatened, attacked and imprisoned several times. With dozens of indictments against her with sentences adding up to a lifelong imprisonment she knows what it takes to sacrifice her own life for a greater cause. But her perseverance has its price, when she wakes up every morning without knowing if this is her last day in freedom.