Regional workshops films 2023
DOK.INCUBATOR CZ
COMPANY OF STEEL /LV, SK, UA/
Director: Yuliia Hontaruk
Editor: Roman Liubyi
Producer: Ivanna Khitsinska
Co-producer: Uldis Cekulis
Co-producer: Katarína Krnáčová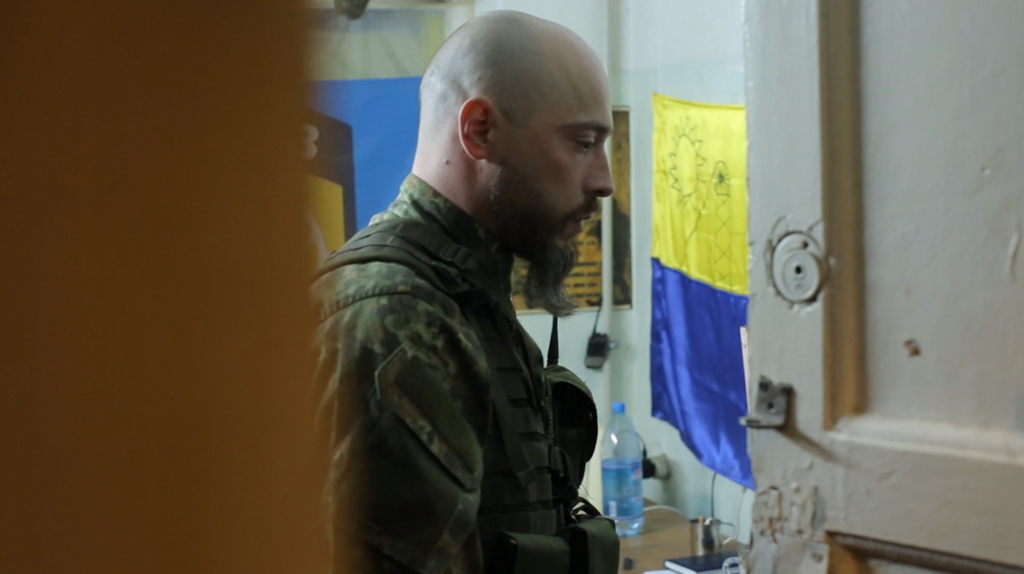 In 2014, three young Ukrainian men with no military experience set out to serve their country in the Russo-Ukrainian War. After two years on the frontline, the three men slowly try to adapt to civilian life. When Russia invades Ukraine in February 2022, they are back at the frontline. Confronted with the trauma they had been trying so hard to overcome, they have to not only face the challenge of keeping their homeland safe, but also of safely returning to lives they worked so hard on building up. A self-sacrificing story of modern Ukrainians through the prism of three colorful characters.
Produced by: BABYLON'13
MILLION MOMENTS /CZ/
Director: Amálie Kovářová
Editor: David Votava
Producer: Jiří Konečný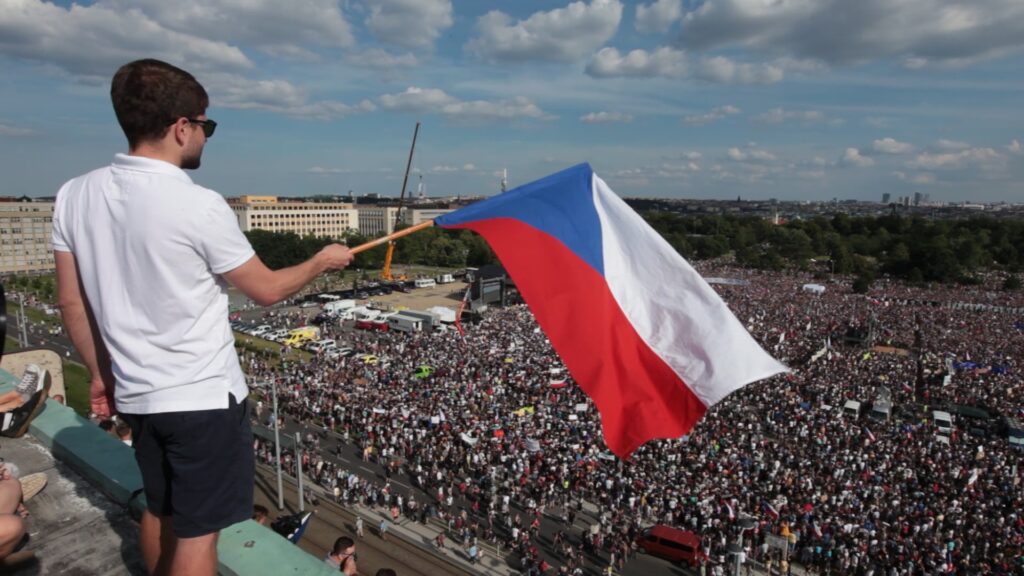 Against the backdrop of societal changes and challenges, we follow the adventurous story of two friends, Mikuláš Minář and Benjamin Roll, who decided that they could no longer stand by and watch democracy disintegrate and who decided to stand up to the most powerful men in the country: Andrej Babiš and Miloš Zeman. They are founding the Milion Moments for Democracy movement, which is proving something that has not been done in Czechia for 30 years: to fill Letná with protesting citizens and, above all, to awaken their commitment. Their goal was to cultivate democracy. But what did they have to sacrifice? What has Czech society gone through since 2019? And did we finally make it?
Produced by: endorfilm s.r.o.
RETURN TO LIFE /CZ/
Director: Jaroslav Beran
Editor: Daniel Trögler
Producer: František Horvát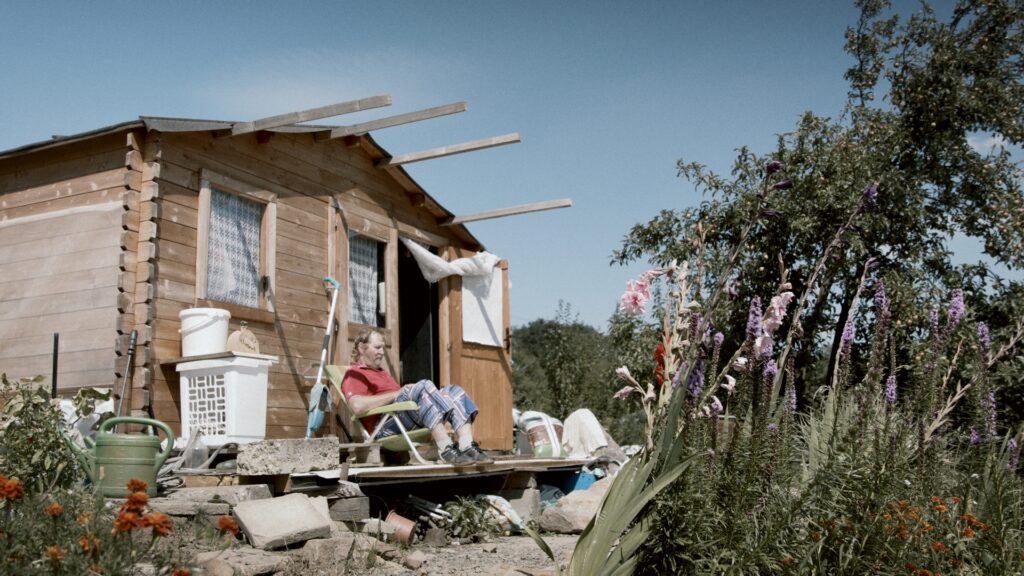 Return to Life is a documentary film based on the global Housing First project. This social project takes place in the small Czech town of Otrokovice. In everyday practice, social workers try to re-educate socially vulnerable people from the streets or from hostels to get full-fledged housing. The Housing First strategy works exactly the opposite. Socially vulnerable people first get full-fledged flats, and then social workers try to help them find work, trying to teach them how to manage money etc. With full facilities, they are more able to integrate back into the society. In Otrokovice, this project has been running since the spring of 2020, where a total of 12 flats have become available in a few months. Return to Life brings to life four apartments and the life stories in them. Some found their way back to normal life, others unfortunately did not.
Produced by: Tomas Bata University in Zlín
THE OTHER ONE /CZ, SK/
Director: Marie-Magdalena Kochová
Editor: Simona Donovalová
Producer: Vít Poláček
Producer: Barbora Drtílková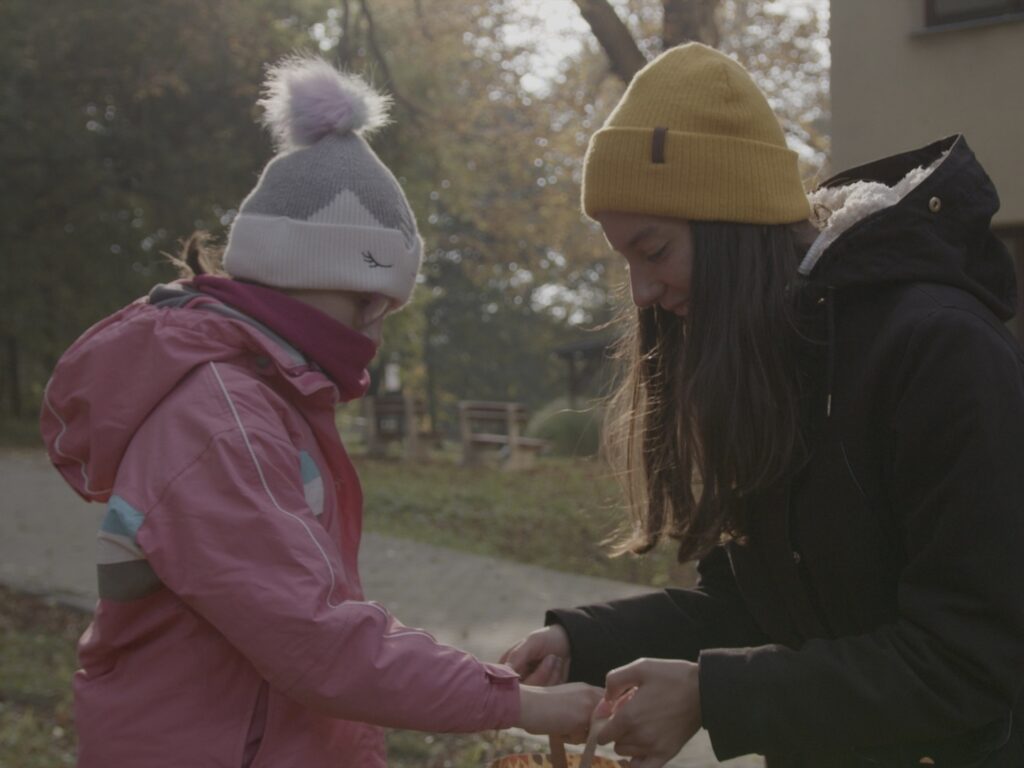 Eighteen-year-old Johana enters the critical year of her teenage life. She wants to leave her small Czech hometown – but there's more than high school graduation that stands between her and her aspirations. Johana's life is largely defined by her younger sister's atypical autism and mental disability which shapes the everyday life for the whole family. Her decision to leave the town slowly crumbles under the feeling of guilt and responsibility. Can her sister understand, given Johana is her only friend? Can Mum and Dad manage without her help? Johana must figure out how to leave so she can return with love. A coming-of-age documentary about responsibility, sisterhood, and loving not only others, but also yourself.
Produced by: m3 films
DOK.INCUBATOR SK
AMOOSED /CZ, SK/
Director: Hana Nováková
Editor: Marek Bihuň
Producer: Kateřina Traburová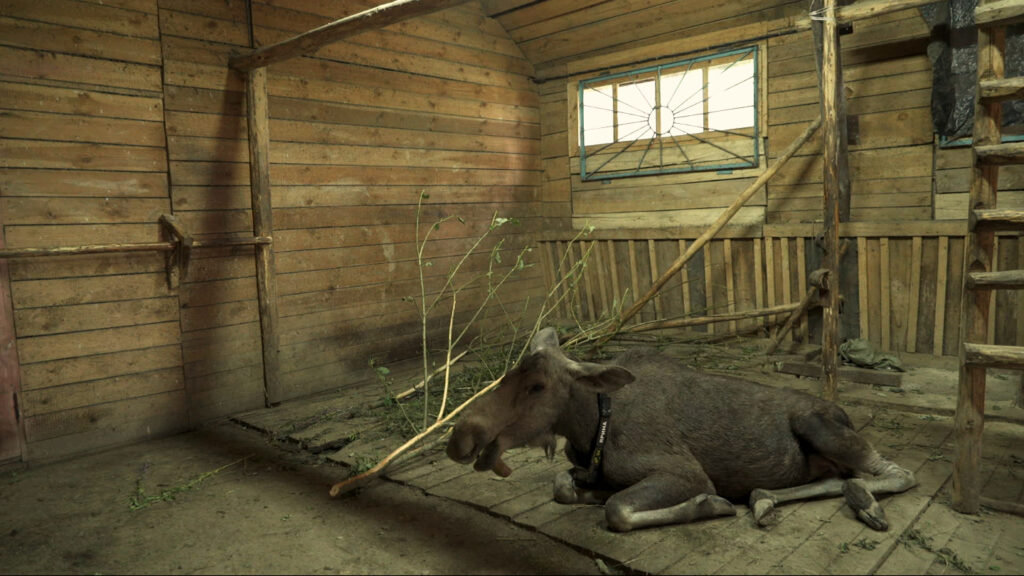 The legend of Canada's First Nation of Mi'kmaq says that Moose once came to men and made a deal on under what conditions it would dedicate its meat to humans. As the Mi'kmaq representatives guide us through Amoosed we get to understand why humans have lost the trust of moose (and nature) and how they can regain it. Six different people in different countries have changed their way of perceiving nature after they have encountered the Moose. Initially, they all wanted to control or abuse it, but ended up changed by it themselves. Can a single species change the overall sensitivity about nature and twist the current future we are heading towards? Are we allowed to interfere with the lives of others, even animals, and to what extend?
Produced by: LaDamplinque s.r.o.
LICHENS ARE THE WAY /CZ/
Director, editor: Ondřej Vavrečka
Editor: Sebastian Kučkovský
Producer: Vít Janeček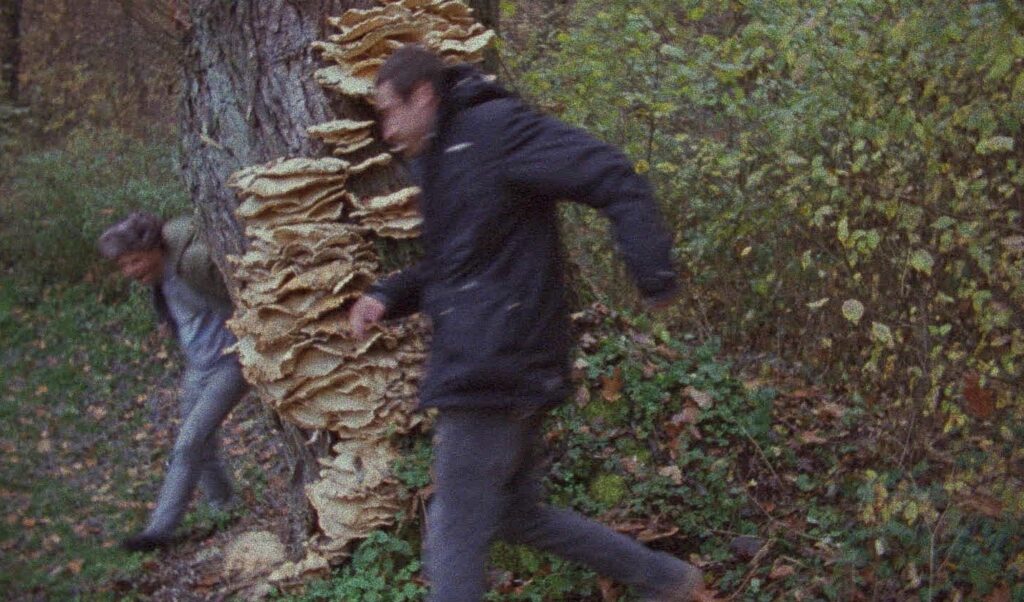 "Lichens are the Way" is a mesmerizing and introspective documentary that explores the captivating world of lichens. Set against the backdrop of Canada's pristine wilderness, the film serves as a meditative journey, delving into the resilience and wisdom of these remarkable organisms. Through the eyes of a renowned lichenologist and his partner, the film unravels profound lessons on slowness, harmony, and interconnectedness. It showcases the ability of lichens to thrive in inhospitable environments and challenges the fast-paced nature of human existence. By emphasizing the symbiotic relationship between fungus and algae within lichens, the documentary prompts reflection on the importance of balance and cooperation in both nature and human life. Through the use of 16mm film stock, the passage of time is captured, fostering a deeper understanding of the deliberate pace of lichens.
Produced by: D1film Ltd.
MISPLACED /CZ/
Director: Širín Nafariehová
Director: Michael Jiřinec
Editor: Rosalinda Hálová
Producer: Matěj Paclík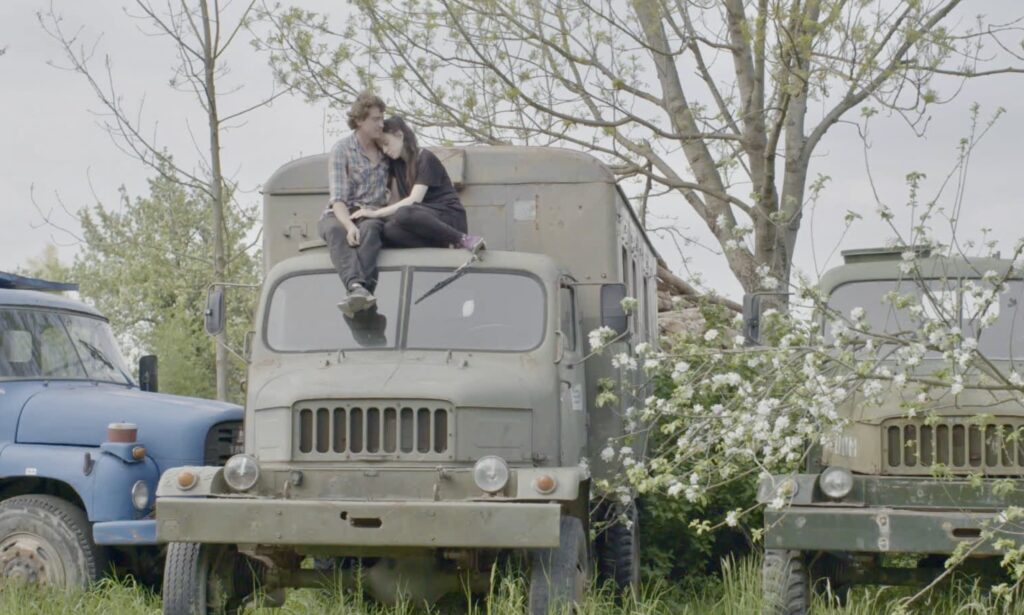 Markéta and Miroslav Všelichovi were imprisoned in Turkey in 2016 for collaborating with the Kurdish YPG, considered a terrorist group by Turkey. Released after four and a half years, they returned to Czechia and resumed their aid work for Kurds. Lacking a permanent home, running a car repair business and providing humanitarian aid, they purchased a truck to transport goods for extra income. Despite having a child, they returned to Rojava to continue their mission. Their unique lifestyle has not come without its challenges. The couple's troubled upbringing and time spent in prison has taken a toll on them and their relationship. Despite the hardships they have faced, they continue to find purpose in bringing hope to others. As they embark on a new chapter in their lives, one can only wonder if they will ever find a sense of stability and a place they can call home.
Produced by: Breathless Films
THE BIRDHILL /CZ, SK/
Director: Eva Křižková
Editor: Hana Dvořáčková
Producer: Silvia Panáková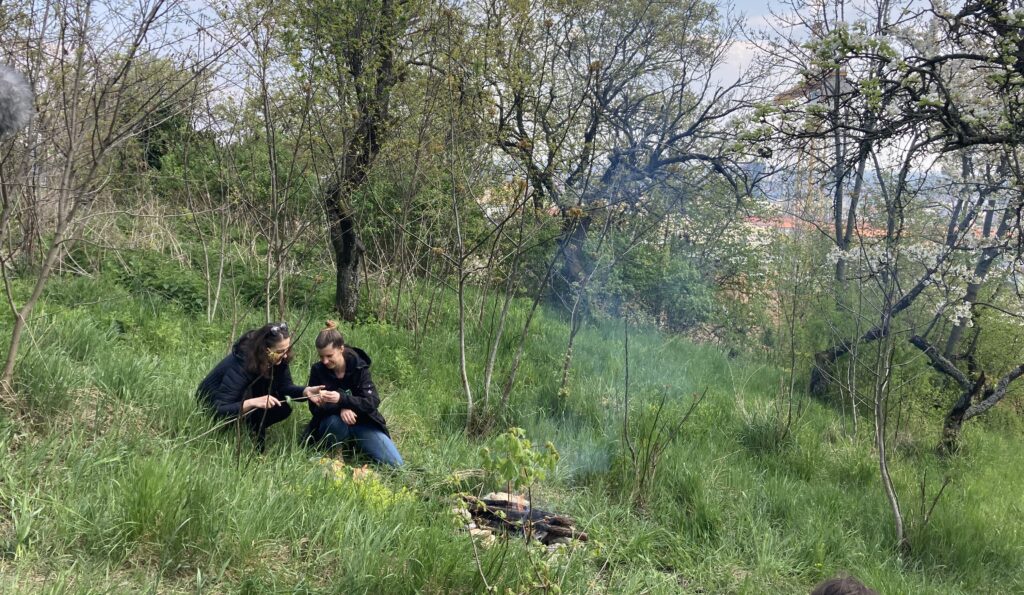 Birdhill is a hill on the outskirts of the city of Bratislava, originally covered with forests and vineyards. Director Eva grew up in this place, alone with her family, and her greatest interest for a long time was observing the surrounding nature, especially birds. However, when the first excavators and cranes appeared, along with the vision of a potential neighborhood, the hill began to change. Many familiar and important aspects of Eva's life began to disappear, including her mother. Vtáčnik is a story of the predatory construction development of a suburban district in Eastern Europe and, at the same time, a metaphor for a community whose members are seeking a way out of isolation. However, they face numerous fences on their path, so Eva decides to turn to her childhood self and once again try to find inspiration in the world of birds.
Produced by: Dayhey