Selected projects 2022
INTERNATIONAL PROJECTS
BETWEEN REVOLUTIONS /RO, HR, IR/
Director: Vlad Petri
Editor: Cătălin Cristuțiu
Co-editor: Andrei Gorgan
Producer: Monica Lăzurean-Gorgan
Executive producer: Elena Martin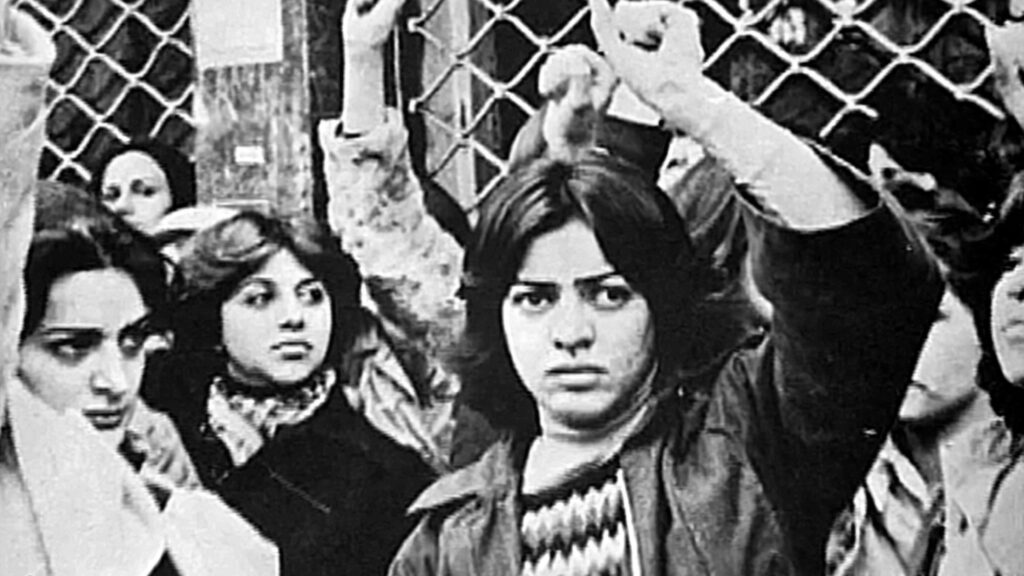 Two women, former university classmates and friends, one Romanian and one Iranian are writing letters to each other, reflecting on their lives and the events they go through, between two revolutions that changed their lives and societies forever. Maria and Zahra studied medicine in Bucharest in the 1970s. In the summer of 1978, before her final year at university, Zahra went on holiday in Iran and decided not to come back. The revolution there just started and she was immediately immersed in the events that followed. Her distance from former friends and colleagues, from the Romanian society that she'd grown to embrace, was bridged by the letters continuously sent by Maria. The film opens just before the 1979 Islamic Revolution in Iran, carries through the Iran-Iraq War, the austere decade of the 1980s and the Romanian revolution of 1989, composed exclusively of archival images, most of them never before seen, mixing personal with official archival materials.
Produced by: Activ Docs
BLIX /CZ, DE, SE/
Director: Greta Stocklassa
Editor: Jorge Sánchez Calderón
Producer: Radovan Síbrt
Producer: Petra Dobešová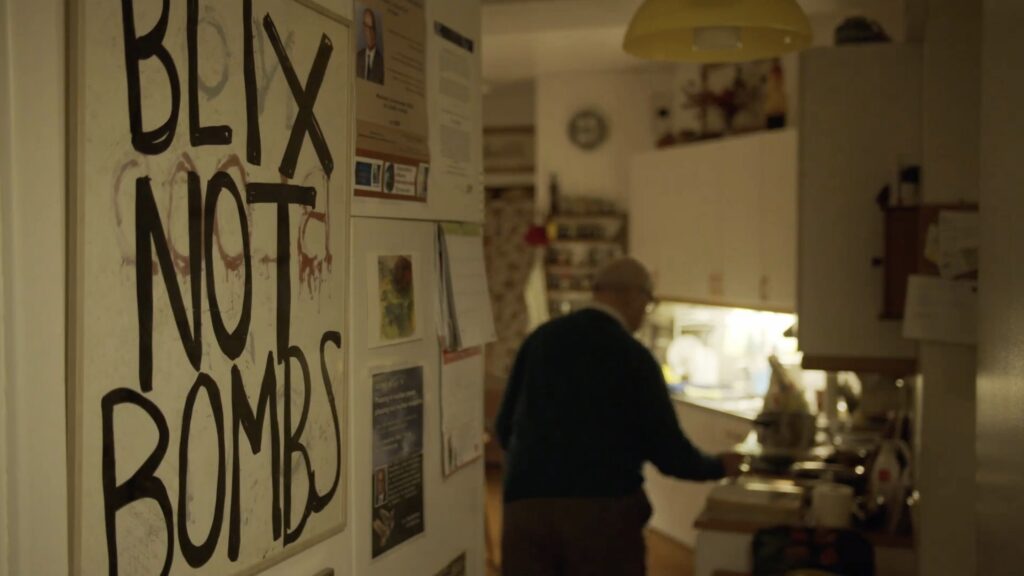 The photos in Hans Blix's apartment reveal that this seemingly common Swedish pensioner stood in the epicenter of geopolitical turning points that impacted the politics of today. Twenty years ago, Hans received the most important task of his career. As U.N.'s chief weapons inspector, he was sent to Iraq. After three months, he presented a final report: his team did not confirm the existence of nuclear weapons in Iraq. The Western leaders decided on military intervention nevertheless. If he had been able to convince the leaders, could he have prevented the Iraq war that shaped the world we live in? Is doing nothing wrong the same as doing the right thing? In the light of the current geopolitical situation, what can we all learn from his expertise? Hans knows that his time in this world is nearing the end. So, he begins to clean up – not only his possessions but through the intimate dialogue with the young director, his past, too.
Produced by: Pink Productions
Sales: Syndicado Film Sales
SANDCASTLES (WORKING TITLE) /UK, US/
Director: Inma de Reyes Casas
Editor: Nick Gibbon
Producer: Beth Earl
Producer: Ronny Merdinger
Producer: Aimara Reques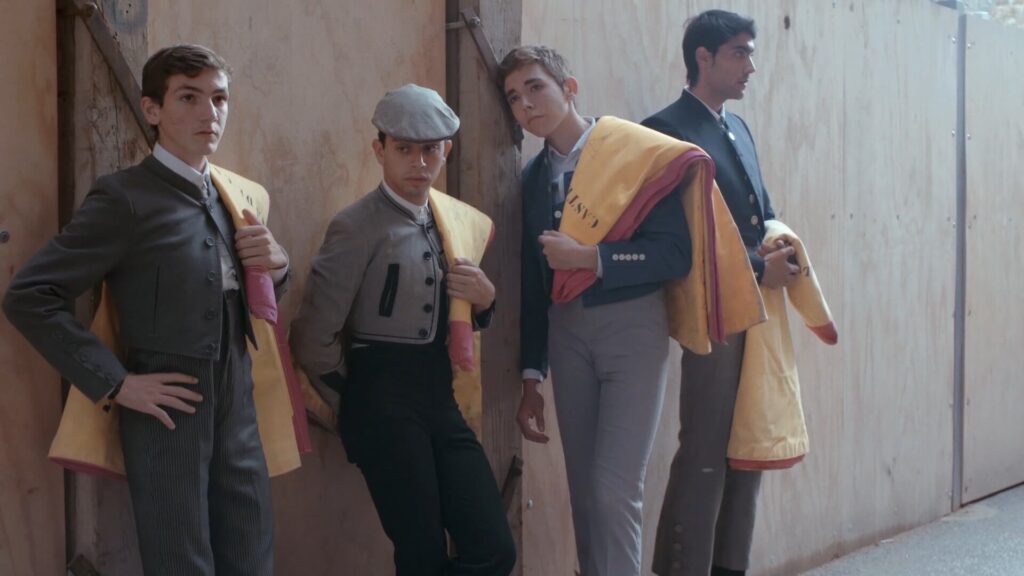 Borja (12) is being raised with his younger brother Erik (9) by their single mother Raquel in Castellón de La Plana, a small coastal town in Spain. Borja's mother is unemployed and struggles to make ends meet. Hoping he rescues them from poverty, Raquel and Matias (his grandfather) encourage Borja to follow his path inside the family's tradition, so at the age of 12, Borja becomes the youngest boy to join the local school of bullfighting. As he grows up, it becomes increasingly clear that what his family perceived as their ticket out of poverty is becoming an extinct tradition- protestors invade bullrings and councils reduce funding. It is here when Borja begins to question his future and examine his own hopes and dreams.
Produced by: Rustic Canyon Pictures and Aconite Productions
MAN OF MARBLE /PL, BG, SI/
Director: Szymon Kuriata
Editor: Michał Poddębniak
Co-editor: Patrycja Piróg
Producer: Aneta Zagórska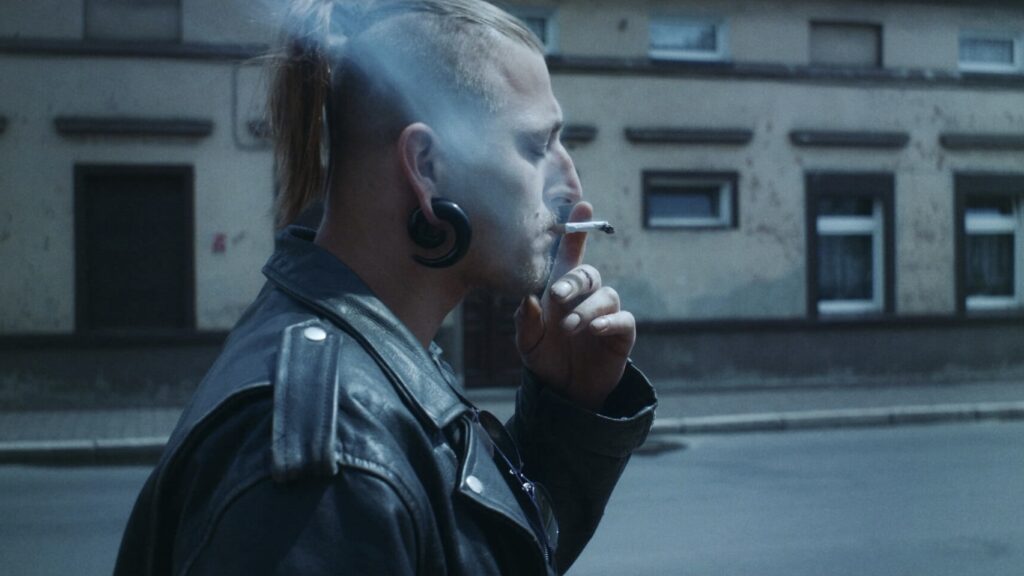 Magda and Remik got connected by adolescent love, then blown over by adulthood. We meet them when their son Franek is four years old. Remik trifles all days away enjoying beer while Magda gets more and more frustrated being the only one who does all the daycare responsibilities. She threatens to sue Remik for child support. This prompts the man to set up the YouTube channel called "Man of Marble". He intends to build houses at hyperspeed thus making heaps of money. He quits drinking too. They seem to be a happy family for a while, but then the old habits kick in again. After repeating disappointments, Magda moves with her son to another place. Remik is left with nothing but perhaps the ambitious plan of reviving the channel –so that one day Franek can see that his dad is somebody.
Produced by: Film Kraków
MY MISSING AUNT /KR/
Director: Juyeon Yang
Editor, producer: Duhyun Ko
Producer: Sarah Kang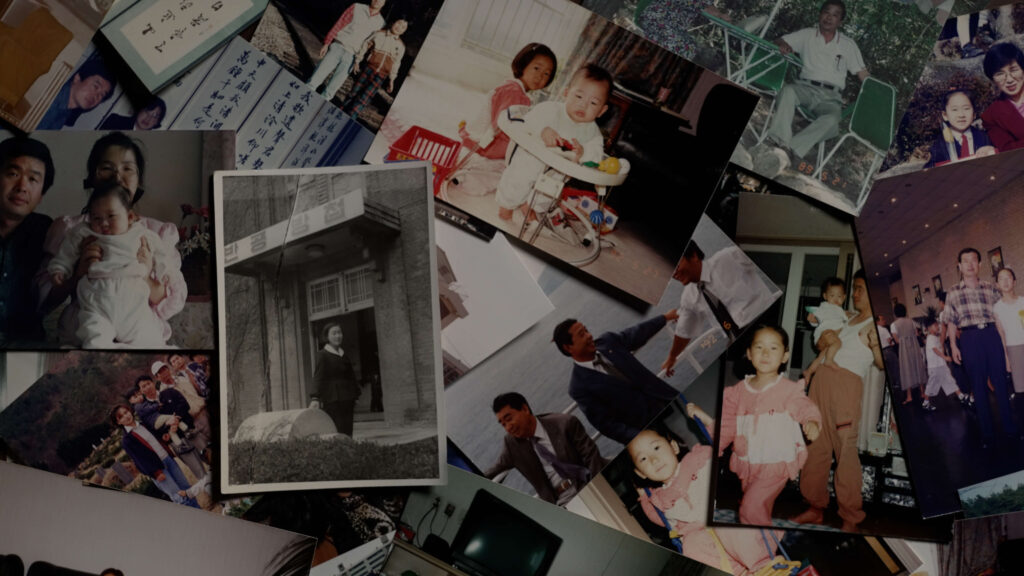 Just the night before the college graduation, Juyeon, the director, receives a call from her dad, drunk. That day, she discovers for the first time that her dad had a sister who had committed suicide. Juyeon asks for her aunt's name, but her dad only repeats, "don't become like her." Juyeon spots traces of her aunt from an old album her grandmother kept. After meeting with her aunt's friends, Juyeon believes that the testimony that her aunt killed herself is no longer reliable.
Produced by: Keumyoil Film Production
PURE UNKNOWN /IT/
Director: Mattia Colombo
Director, editor: Valentina Cicogna
Producer: Sebastiano Luca Insinga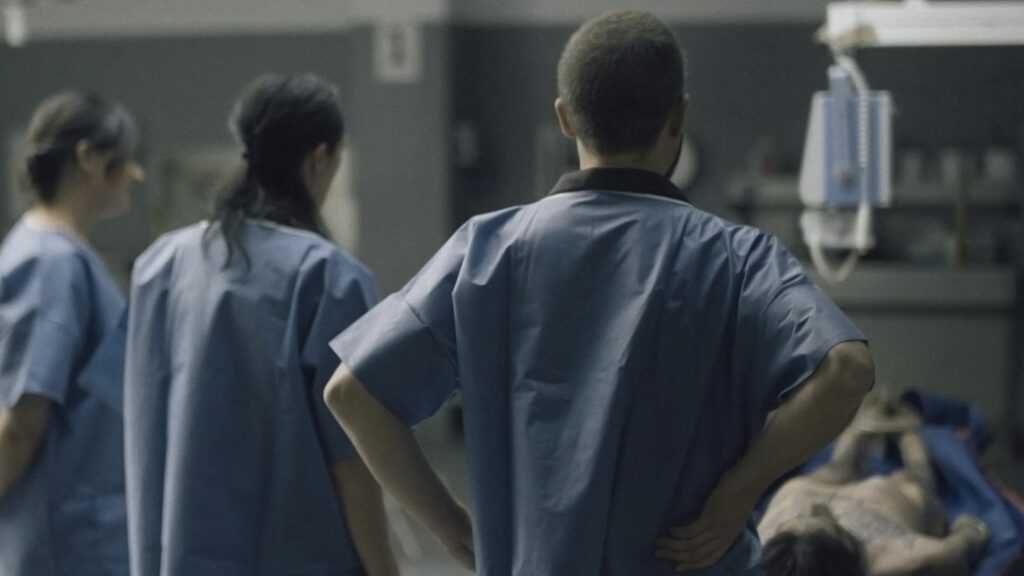 Every year, dozens of "nameless dead" arrive on Cristina's autopsy table and they would remain without a name if Cristina, medical examiner and Professor at the University of Milan, hadn't took on a battle to push the institutions to find their identity. Finding the identity of an undocumented body requires human resources, logistics, time and money. But often the so called Pure Unknown belong to the fringes of society and to the most fragile categories of citizens, such as the homeless, prostitutes or illegal immigrants. For this reason, prosecutors and politicians don't do everything in their power to return those remains to families that, somewhere in the world , are looking for their disappeared loved ones. Cristina's battle, at times visionary at the point of resulting hopelessness, will lead her to the doorstep of the European Parliament, to ask a simple yet complex question: "Who do we want to be?".
Produced by: Jump Cut
Sales: Deckert Distribution
A SAD AND VULGAR LONER /ES, DE/
Director: Efthymia Zymvragaki
Editor: Tin Dirdamal
Producer: Patricia Sánchez Mora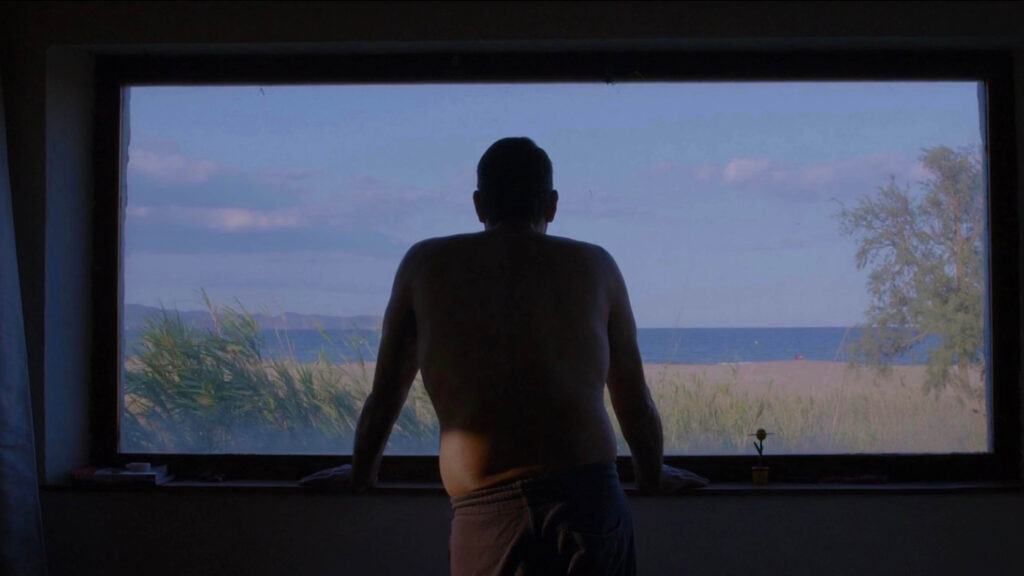 "A Sad and Vulgar Loner" explores what happens when an abusive man speaks out, positioning himself as a critic of violence. Without excusing his acts, the film creates a space in which the abuser has a voice, bringing a new perspective on violence and abuse with a focus on the breaking of violent cycles and the urgent need for a healing process in society. As a child Ernesto experienced his father's violent attacks against his mother. Once an adult it turned out that he had inherited the patterns of violence. He ended up in a psychiatric hospital after trying to kill his wife and son. It took decades of abusive behavior with different relationships until he recognized he had an issue. He then described his inner conflict in an autobiographical novel. Now it is time to turn it into a movie.
Produced by: Gris Medio
WHO I AM NOT /RO, CA, DE/
Director: Tunde Skovran
Editor: Marianna Rudas
Producer: Andrei Zinca
Co-producer: Patrick Hamm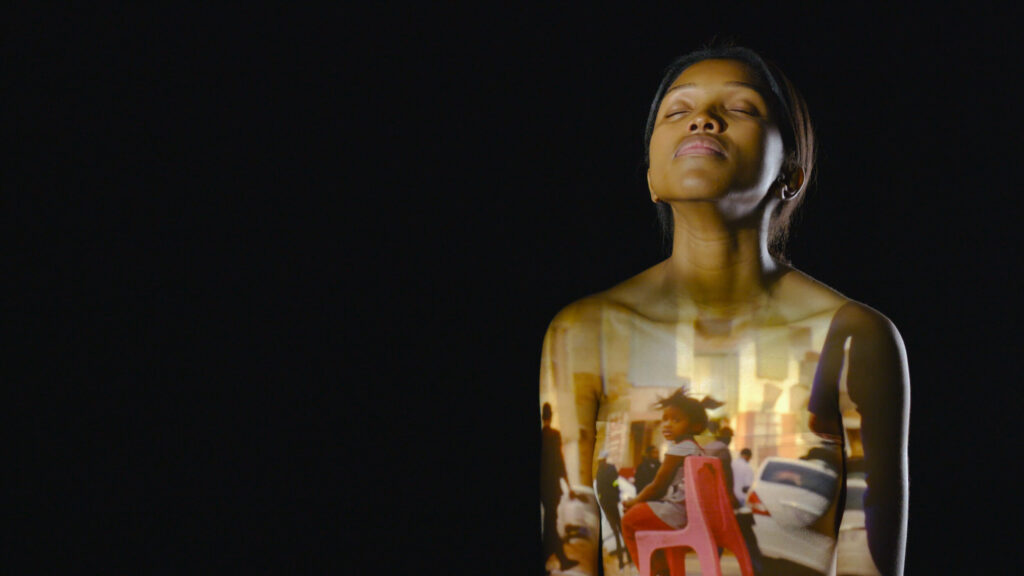 As a national beauty queen, Sharon Rose Khumalo lives a life most South African young women only dream of, until her secret is revealed: she's intersex. When stigma and gender uncertainty overtake Sharon, Dimakatso Sibidi, a passionate intersex activist, storms in her life, propelling her on a journey to discover for herself what truly makes a woman. Sharon and Dimakatso's stories emphasize the diversity of human existence, offering a new depiction of womanhood and femininity that speaks to people of all genders. Who I Am Not sheds light on what it feels to be one of the almost 130 million people worldwide born intersex, living in fear of family shame, social stigma, and facing identity struggles in light of pressure to be binary, and "normal".
Produced by: Double 4 Studios and Bulldog Agenda GmbH
SLOVAK PROJECTS
ALL GOOD EVERYWHERE /SK/
Director: Debora Pastirčáková
Director: Martina Buchelová
Editor: Katarína Pavelková
Producer: Michaela Kaliská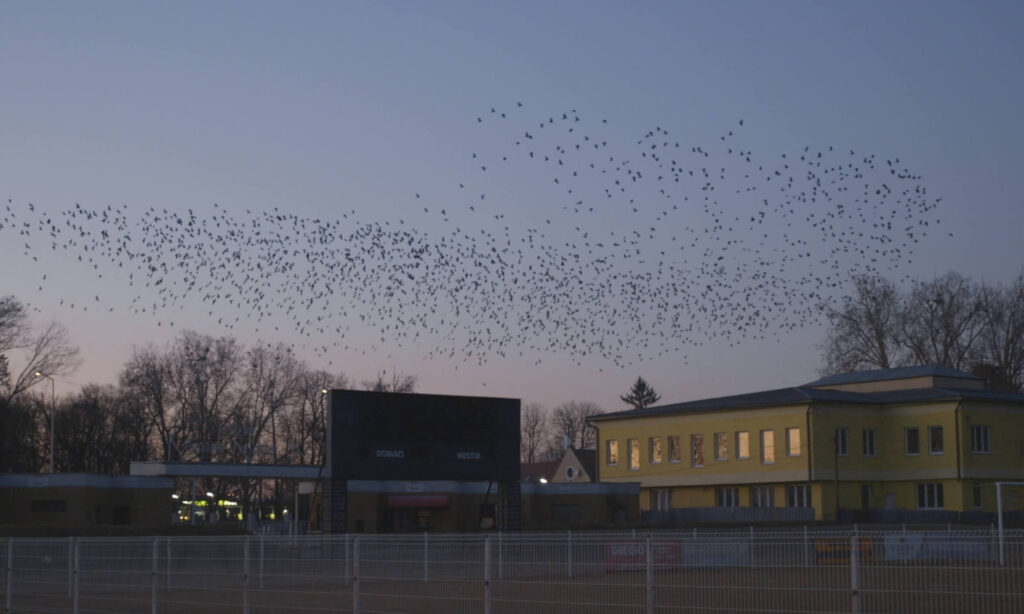 Rimavská Sobota in the Gemer region, once historically and culturally very rich, has nowadays the highest unemployment rate in Slovakia. Everyone has a parent or a family member who works abroad. It is common that young people don't live with their parents because of economic work migration. Some families are divorced, most of them are divided. We follow the journey of these youngsters from being high school students to adults, trying to find their way of life in the world. How does the whole situation affect them in terms of their life goals, plans and emotionally? Can they stay home, if they want to? We show the fragile state of growing up, the contrast between need for fun and lightness and harsh demand of reality, search for dignity, search for a stable home. We also focus on the contrast of their social media life and their everyday reality.
CAUTION, RISK OF FALLING EXHIBITS! /SK/
Director: Jana Durajová
Director: Lena Kušnieriková
Editor: Alexandra Jonášová
Producer: Ľubica Orechovská
Producer / sales: Arkaitz Basterra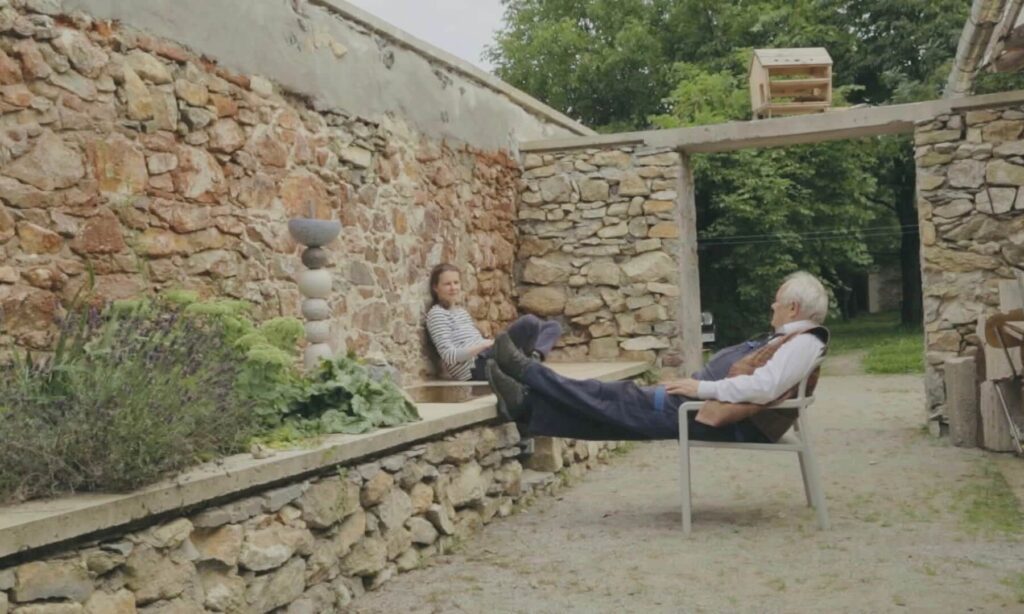 Alexandra, in charge of the long lasting and grueling renovation of the Slovak National Gallery, believes in the urgent need of a space where art can get to people. But she's fighting a match against time. Her father, the architect of the reconstruction, is ill and the gallery is falling apart. The film is based on authentic observation of the reconstruction of the Slovak National Gallery, which is already taking more than 10 years. We, as directors, decided to base our work with protagonists on trust and intimate access to their lives. Reflecting on the current situation, not only in our country, we strongly feel the need to tell this story and join Alexandra's goal: the importance of building a space where democratic values can be applied and where critical thinking has its place.
CITY OF DREAMS /SK/
Director: Adam Šoltés
Director, editor: Matúš Chovanec
Producer: Lukáš Berberich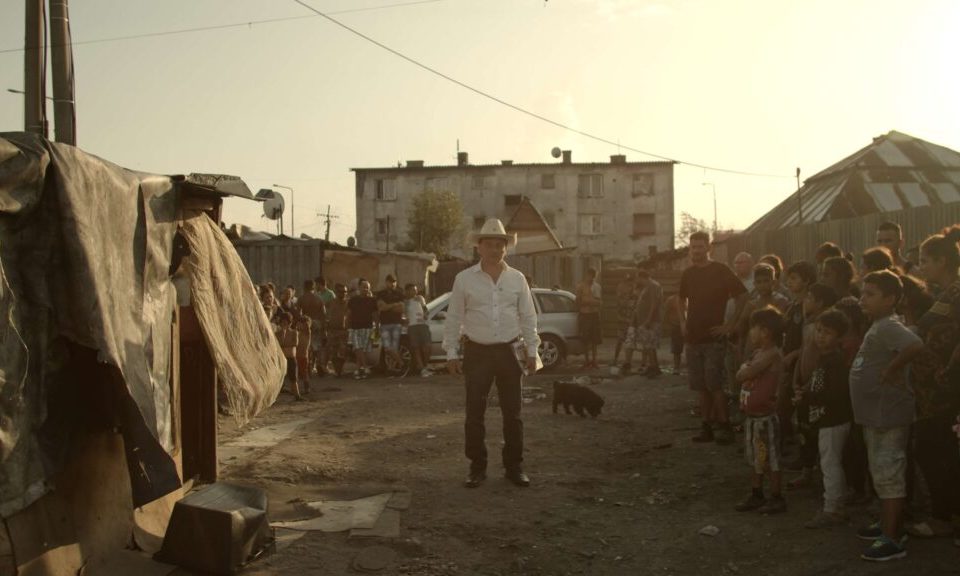 The film maps the life and dreams of simple people from one of the biggest Roma communities in Slovakia. DEZIDER, the leader of the community, is trying to help his people live a better life. Even through the troubles, he sees their future in an optimistic way. In the film, he comes up with the idea of building wooden latrines in their neighborhood, as there are none, which causes a big hygienic problem. TIBOR is a local carpenter, who takes on the job of producing latrines. Despite the fact that he has never been to a Roma community, he does not favor them. TOMY is the third main character. He's a young, Roma boy, who longs for a normal life – for which he needs money. After many unsuccessful tries, and after Dezider puts in a good word, Tomy finally gets his first part-time job in Tibor's carpentry workshop. The film follows their journey for a better future, wondering if they will succeed in achieving their goal.
ON THE EDGE /SK/
Director: Sabina Pappová
Director, producer: Tomáš Bačo
Editor: Ivan Zmoray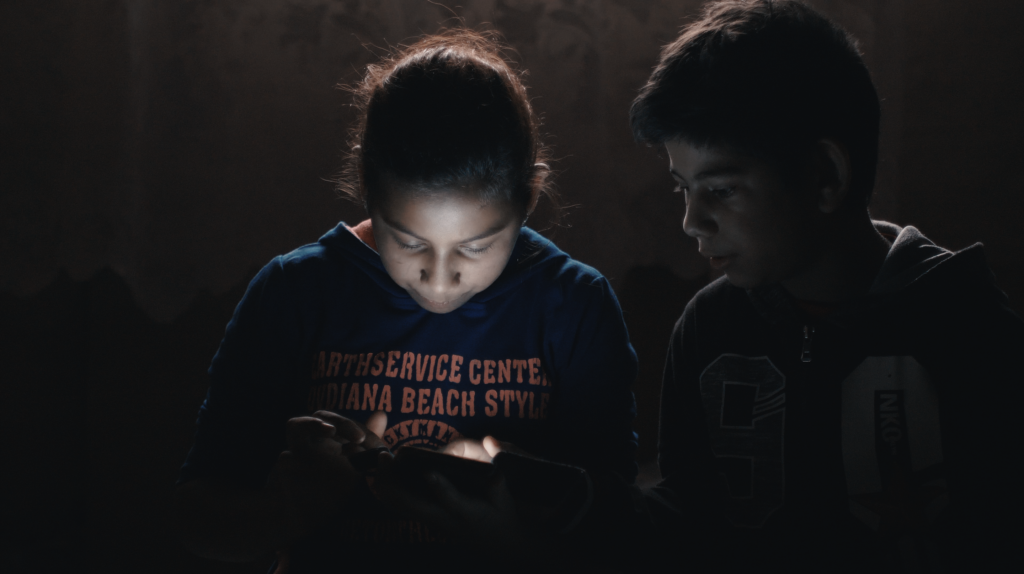 On the very edge of a Roma settlement in Eastern Slovakia stands a small shack giving home to a young family: the mother, Bozenka, the father, Berti and their three children, Editka, Putki and Ruzenka. As we step into their heaven and immerse ourselves in the mundane everyday lives of the family, a life full of struggles unfolds in front of our eyes. Is there a way out of generational poverty? Or are all individual efforts only a vain attempt to resolve a systemic issue of such a scale? This documentary approaches these questions by following the journey of our main protagonists amidst a pandemic. We watch them as they build their home, welcome a new family member, raise their children, plan their future and look for a way out of the slum.
CZECH PROJECTS
BE MINIMAL /SK, CZ/
Director: Mária Martiniaková
Editor: Vladimíra Vrbiňáková
Producer: Silvia Panáková
Producer: Viktor Schwarz
Dramaturgist: Biba Bohinská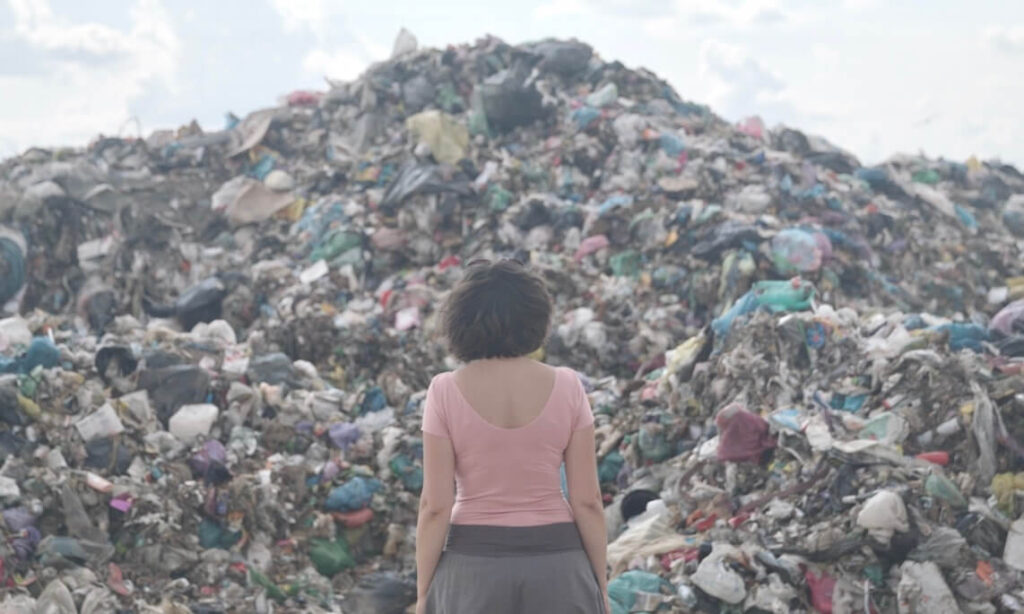 Climate crisis, anxiety or zero waste. These are new concepts that are putting pressure on our routine lives and we are trying to resist them as a society. But what would happen if we stopped defending ourselves against them? How would our lives change? Experts say that soon there will be no going back and a planet B does not exist. Is there anything else we can change to avoid it?
This documentary series helps individuals, as well as our society, to find environmental solutions and deal with consequences of the "plastic age" with ease. It is an inspiration, but also a probe into the soul of a person who has decided to live differently than the majority of the consumer society.
CAMERRAMAN /CZ, US/
Director: Jana Hojdová
Editor: Anna Johnson Ryndová
Producer: Michal Sikora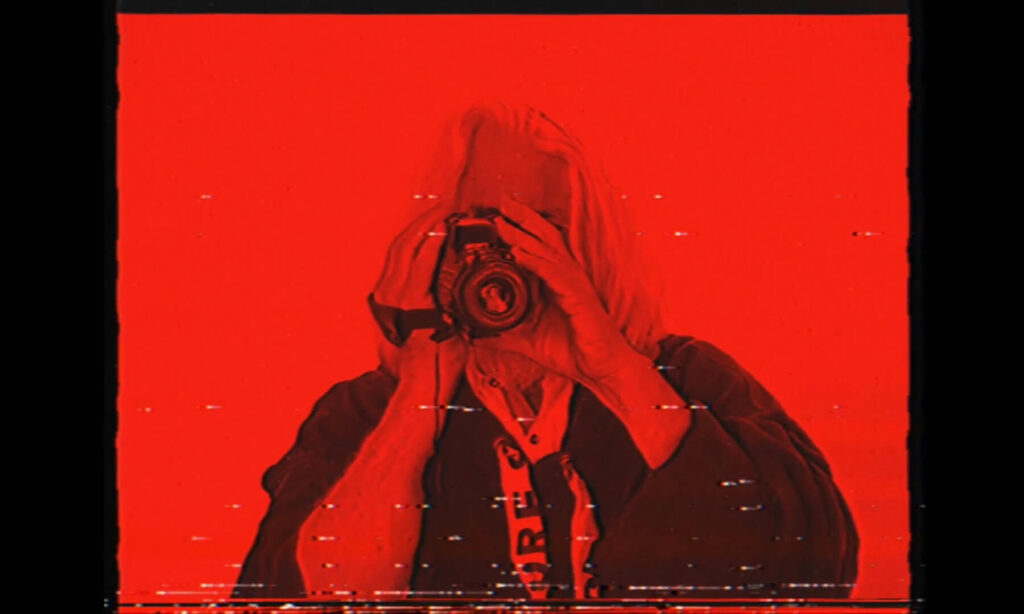 CAMERRAMAN is the story of a complex man, immensely talented yet still haunted by his traumas. Mirroring RR's life journey, the film is exciting and unpredictable, compelling and profound, but also, in Robert's own words, heartbreaking at times. It is Jana's intimate homage to an iconic cameraman, an inspirational story of the healing power of art, the story of a man who followed his dream against the odds and created so much beauty trying to free himself from the demons of his past. It's a whirlwind of emotions, destructive and life-affirming at the same time.
A HAPPY MAN /SK, CZ/
Director: Soňa G. Lutherová
Editor: Peter Harum
Producer: Filip Čermák
Producer: Peter Veverka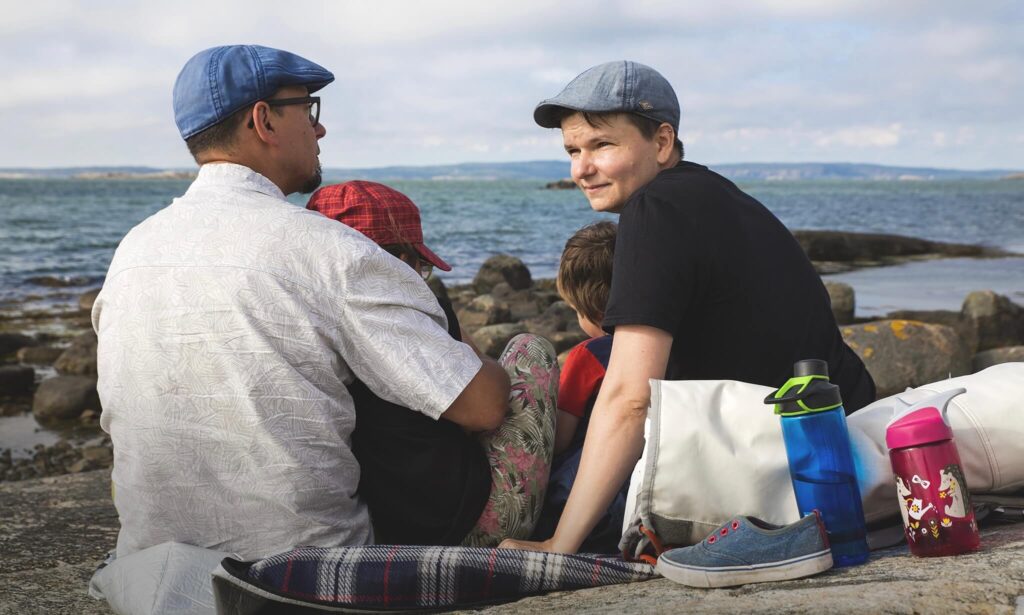 People who knew R. perceived her as a happy woman. A woman from Brno in her thirties who moved to Sweden together with her Slovak husband, psychiatrist Ivan. In their new home country, the young couple bought a house and had two children. It seemed that R.'s life would continue in a predictable way. As a distraction from the routine, she chose an unusual hobby. She created a male alter-ego and started writing novels for LGBTQ+ audiences. R. was happy but felt empty on the inside. She could only fill it by living out her true self. Things started speeding up and R. began changing. R. is now Marvin. And Marvin is a man. A Happy Man tells an intimate story about a transgender man and his family. It encourages the viewers to consider different existential connections that concern each and every one of us.
THE WORLD BY JIRI /CZ/
Director: Marta Kovářová
Editor: Varvara Šatunova
Producer: Jan Bodnár
Producer: Jan Hubáček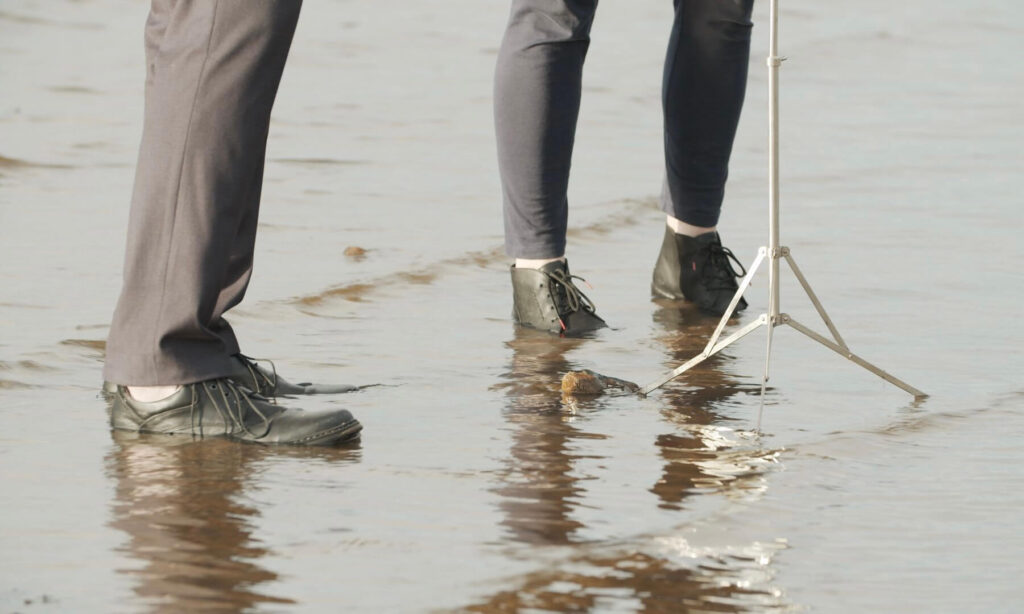 An authentic raw documentary from the point of view of a daughter, the director behind the camera, who helps her father a scientist to provoke a world debate about his plan to save the planet from climate upheaval. The viewer observes the relationship between father and daughter on the basis of their joint efforts to provoke a discussion about Jiri's idea; partial successes in debates with experts in the Czech Republic and mostly disappointments from attempts to meet world movers. After exhausting efforts to find allies in the Czech Republic, Jiri and Marta set off in December 2019 under the guise of journalists on a "mission expedition" to the UN global climate summit in Madrid.