Selected projects 2023
DOK.INCUBATOR INT
ABORTION DREAM TEAM /PL/
Director: Karolina Domagalska
Editor: Laura Pawela
Producer: Anna Stylinska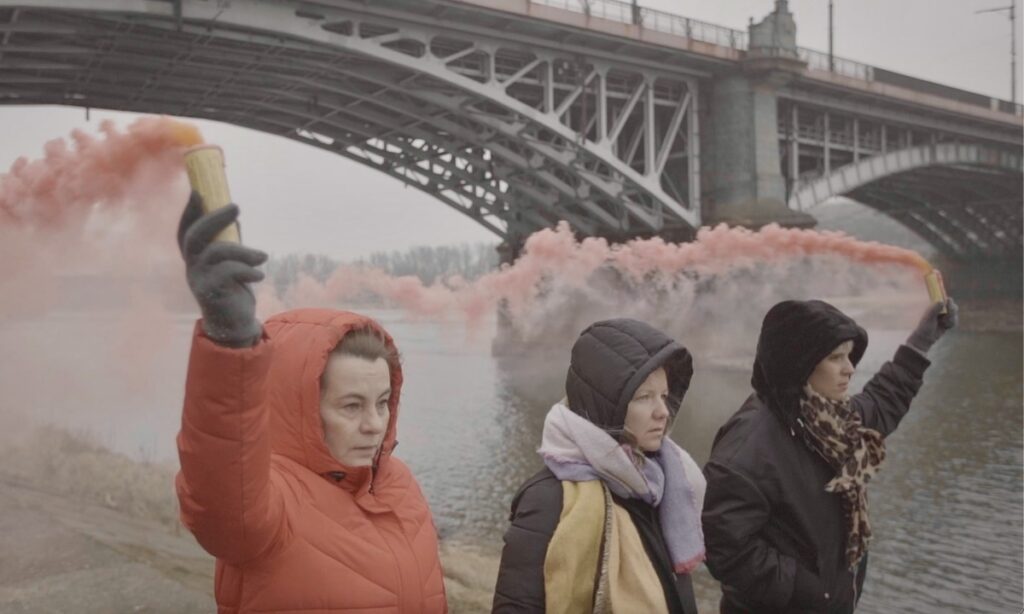 Natalia, Karolina, Justyna and Kinga from Abortion Dream Team run a hotline informing women on how to perform self-managed abortions at home or direct them to clinics abroad. In their country abortion is illegal and the slogan "Abortion is OK!" still shocking. They answer the phone all around the clock – without judgment, just support and radical empathy. They are bold, fun and shameless to talk about abortion as something completely normal, bragging to facilitate 100 abortions per day. ADT, which started as a small movement turns into a massive scale activism and empowering network of women driven by sisterhood and need of freedom. They become enemies of the state and their lives and safety are put at risk. Justyna is charged with aiding in abortion and is facing 3 years in prison. The lawsuit takes a huge toll on their lives. Will their sisterhood and friendship prevail?
Produced by: MY WAY STUDIO
AGENT OF HAPPINESS /BT, HU/
Director: Arun Bhattarai
Director: Dorottya Zurbo
Editor: Peter Sass
Producer: Noemi Veronika Szakonyi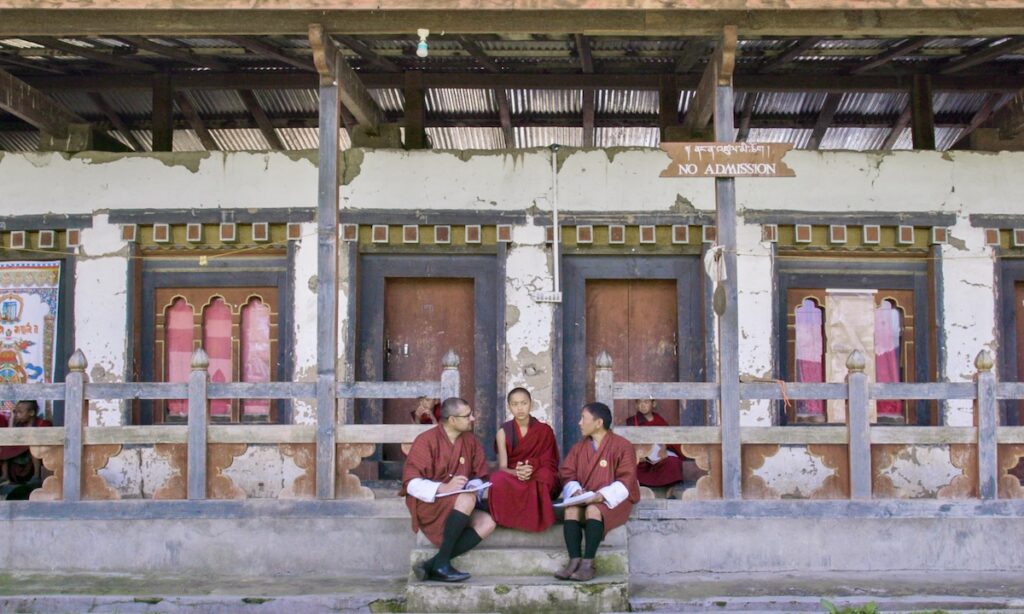 In the Kingdom of Bhutan happiness agents travel door to door measuring the happiness index of society. They collect data for the Center for Gross National Happiness, established by the king to create 5 year happiness plans. It is a development philosophy and Bhutan's top global brand. The poetic road movie follows the unhappiest happiness agent, Amber. He is 40, still living with his mother and a relentless romantic who dreams of finding love but as he doesn't have a citizenship due to his Nepali ethnicity, he has little chances. His job is to measure how happy people are, but deep inside he is downhearted, which gives an absurd dramatic tension. Through Amber we encounter everyday people, learn about their feelings and dreams, which provides hope and drive to our protagonist. This film is a multi-layered tragicomedy exploring what happiness means to individuals, as opposed to a nation.
Produced by: Match Frame Productions Kft
AN OCTOPUS UNDER MY SKIN /IR, AF/
Director, editor: Leila Amini
Producer: Afsaneh Salari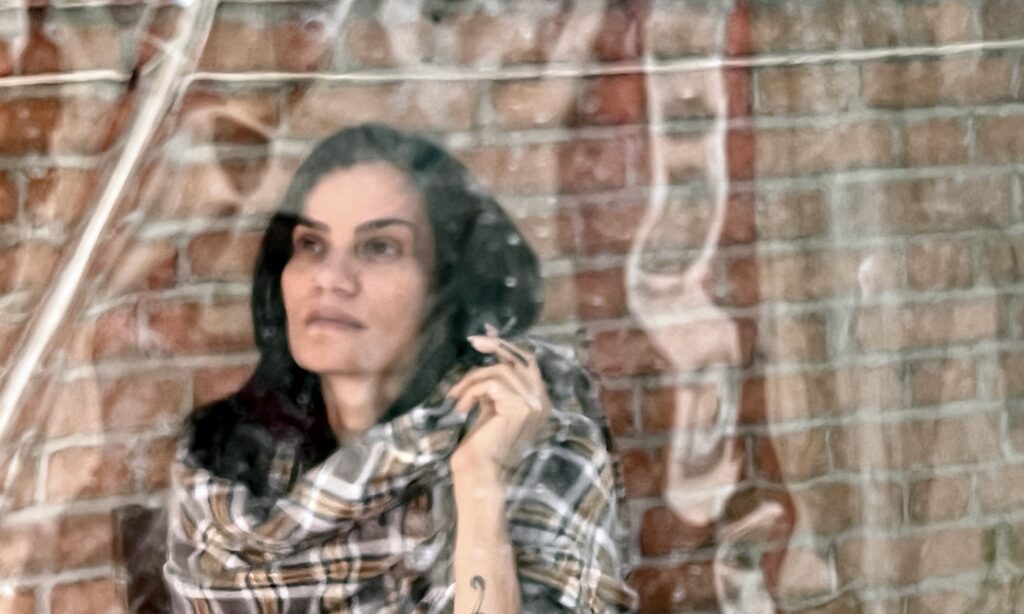 My older sister Nasreen (37) used to fill our house with her beautiful and talented singing voice. She stopped singing when she had to marry Mohammad under the pressure of our parents. Despite their arranged marriage, Nasreen tried to be a good wife and mother. Mohammad, however, saw his duties mainly as working.
Seven years ago, when their second child was born, I felt something important was changing in Nasreen. She started looking for her identity as a role mother for her daughter. Her lifelong passion for singing ignited again, and she decided to become a professional singer, and I decided to film her. However, it's illegal in Iran to be a solo singer as a woman. As the new Nasreen slowly blossoms, Mohammad takes more distance from her. And this leads to dramatic changes within their family.
What will happen to Nasreen now that Iranian society is changing?
Produced by: Docmaniacs
FAKIR /SK, CZ, PL/
Director: Roman Ďuriš
Editor: Jakub Fišer
Producer: Simona Bago Móciková
Producer: Michal Sikora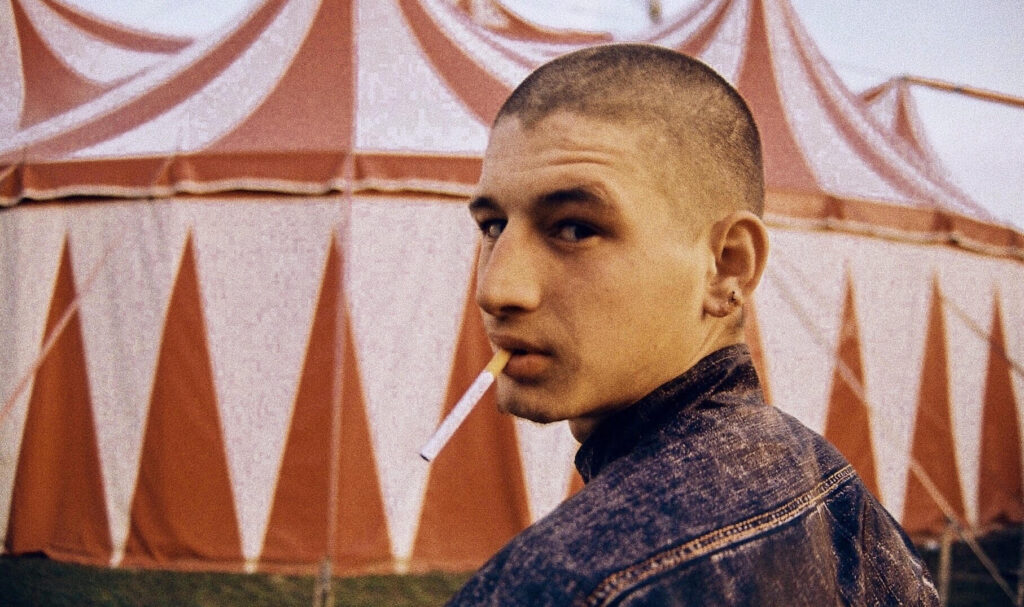 The feature documentary Fakir is a psychological portrait of a boy from a dysfunctional family, Dalibor (23) who has seen and survived more than any of us can even imagine. The film tells a story of his desire to break out from the vicious circle of his past and become a proper member of our society by becoming a fakir in the circus. We'll watch a young man from a marginalized community try to gain better control of his life and help make his family whole again. The film focuses on overcoming life trauma, which causes problems in personal relationships and disrupts his inner integrity.
Produced by: Bright Sight Pictures
JUST HEAR ME OUT /PL/
Director: Malgorzata Imielska
Editor: Marcin Szymanski
Producer: Adrianna Redzia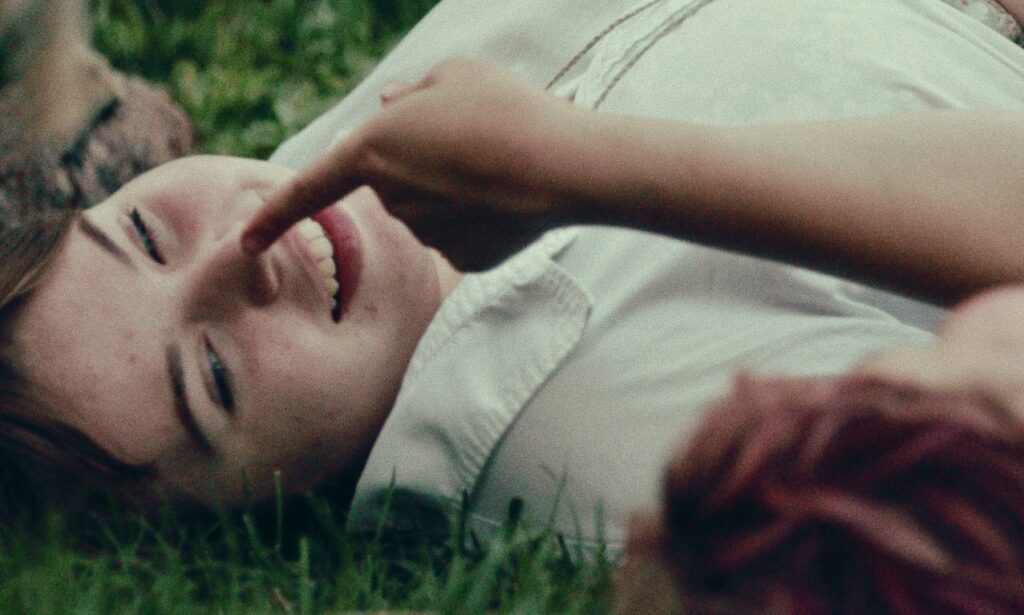 19-year-old Gosia has spent most of her childhood away from home. For the first time she is leaving psychiatric care and returning to her family and the town where people have always treated her like a crazy person. Despite of the everyday struggle, Gosia is determined to enjoy the life of any other young woman. Most of her energy goes into battling to keep voices from taking control of her. Even getting out of bed can be overwhelming.
She is gaining her freedom step by step thanks to solid support system, better understanding of her schizophrenia disease and never-ending hope. We follow Gosia through her ups and downs as she fights to be heard and understood in society where any form of otherness usually results in brutal rejection.
Produced by: Kalejdoskop Film Studio
MINA AND THE RADIO BANDITS /NO/
Director: Kari Anne Moe
Editor: Karsten Meinich
Producer: Gudmundur Gunnarsson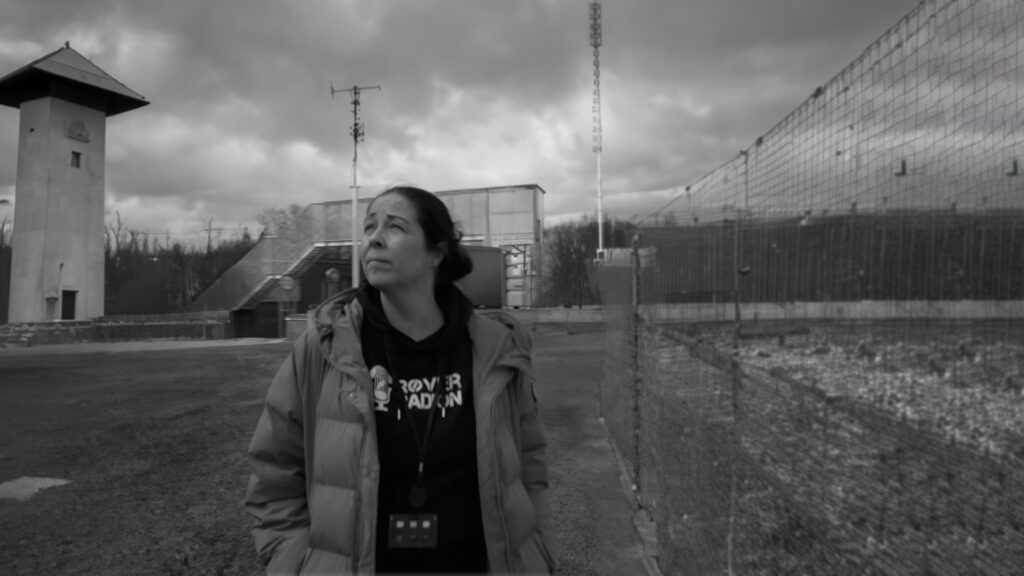 Mina Hadjian, Norway's once biggest radio-host, reinvented her career by creating Bandit Radio, a show giving incarcerated individuals a platform. Despite the success, Mina grapples with the unpredictable world of this unconventional radio, with its unique 'Bandit' team and the unstable radio industry. Mina, half Persian and a former outsider herself, passionately believes in redemption, encouraging her 'Bandits' to refashion their pasts into valuable skills. However, turning belief into reality isn't simple. Can they redefine their identities, shedding the criminal label they've worn for so long? Bandit Radio, broadcast weekly by the National Broadcaster, invites you on Mina's remarkable journey to reshape narratives and challenge societal norms.
Produced by: Fuglene
NICE LADIES /NL, UA/
Director: Mariia Ponomarova
Editor: Annelotte Medema
Producer: Rogier Kramer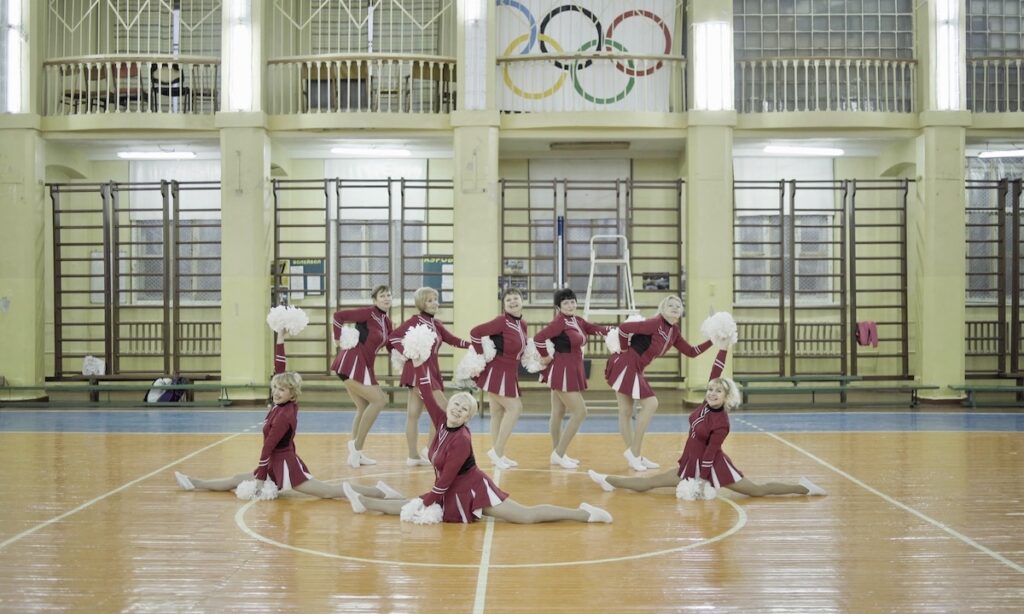 The women of the Nice Ladies cheer sport team hold on not only to their pompoms but also to their perseverance. Sveta (62), alongside captain Valia (76) and several other ladies are training under the guidance of coach Nadia (56) in Kharkiv, Ukraine. While competing in the category '25+' and battling loneliness and self-doubt, the ladies keep on being there for each other. They prepare for the pinnacle of their path - the European Championship. The russian invasion in February 2022 turns their lives upside down. While Nadia and Valia stay in Ukraine, Sveta flees with her family to Amsterdam to save her 2y.o grandchild. Frightened and overwhelmed by the survivor's syndrome, Sveta must find the strength to keep on training despite being far from home and her team. She tries to keep in contact, but worries that the scars of war will divide them into 'those who stayed' and 'those who left'.
Produced by: Labyrint Film
RACING HEARTS /SE/
Director: Milla Bergh
Editor: Dominika Daubenbüchel
Producer: Martin Bergh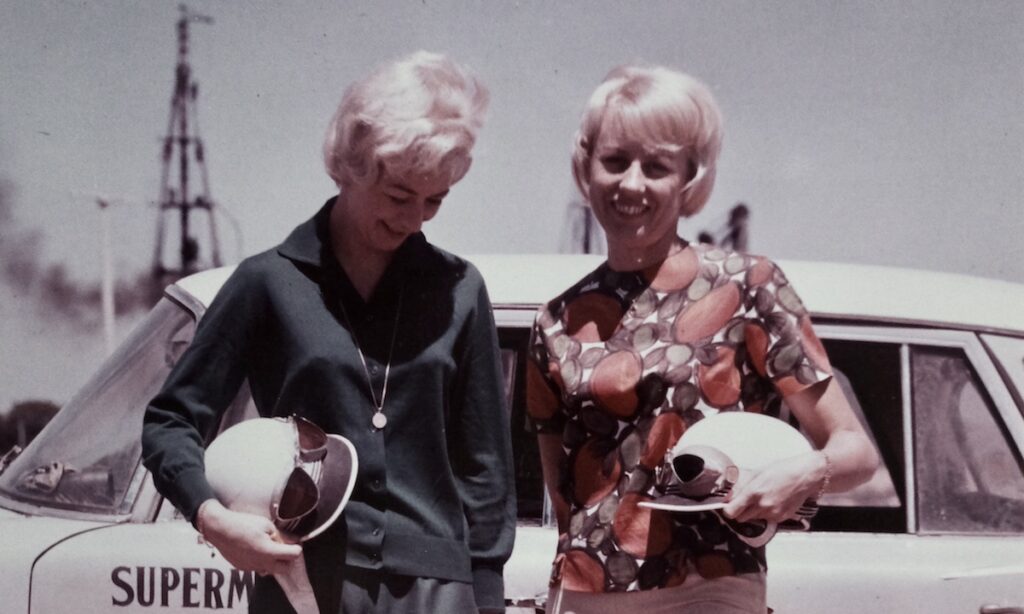 It is 1961. Society is changing but a woman's role is still to be behind the stove. Meanwhile, Ursula is darting in her Volkswagen Beetle through the deep forests of Sweden. She dreams of becoming a professional race car driver. One day she meets the famous Ewy, who is at the time looking for a co-driver. They team up, and soon thereafter Mercedes-Benz signs them as the company's first ever female racing team.
Ursula and Ewy travel to Argentinas Grand Prix and shocks everyone by winning the infamous race as the only female competitors ever to compete. Ursula takes on the challenges laid upon her without hesitation. Her hunger for speed, life and love is all captured by her brand new Bolex film camera.
Sixty years later her film rolls are found by me. A woman, a mother and a filmmaker who in Ursula's rolls see two forgotten trailblazers unknowing of the empowering force of their story.
Produced by: Escathon AB
THE ETERNAL WAR /FI, PL/
Editor: Waltteri Vanhanen
Producer: Pertti Veijalainen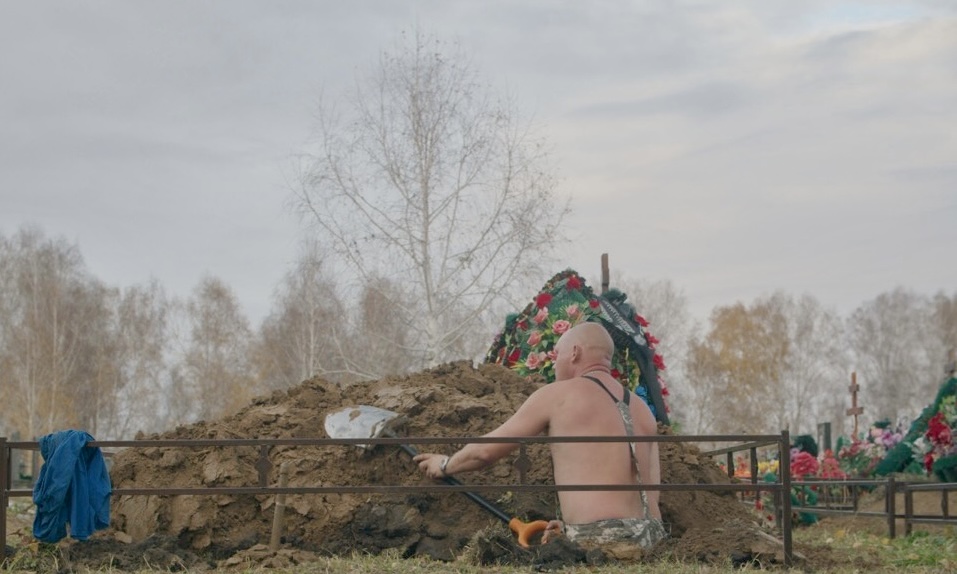 A documentary study of the minds of people changed and duped by propaganda.
Produced by: Amnunna Films Ltd
DOK.INCUBATOR SK
AMOOSED /CZ, SK/
Director: Hana Nováková
Editor: Marek Bihuň
Producer: Kateřina Traburová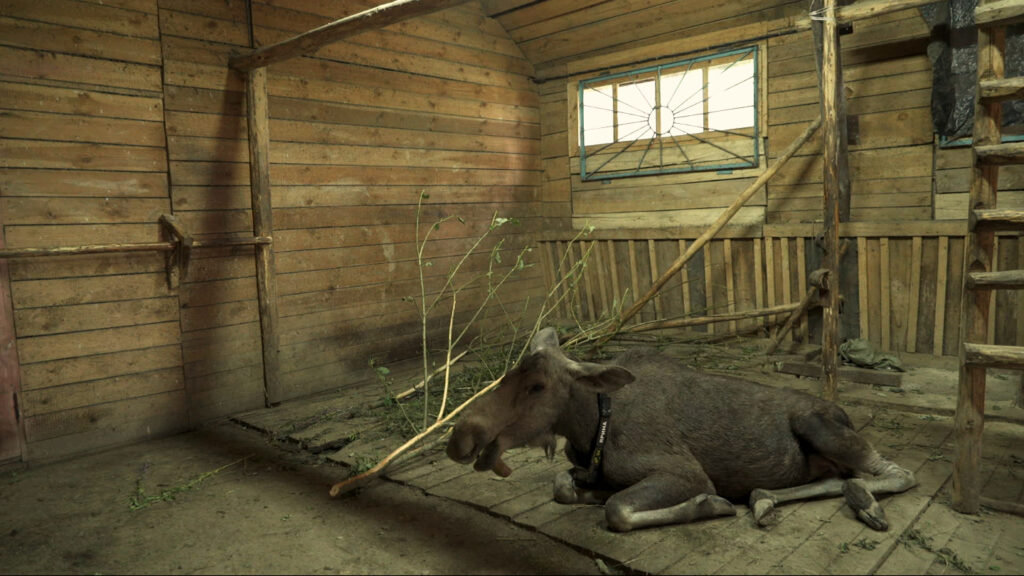 The legend of Canada's First Nation of Mi'kmaq says that Moose once came to men and made a deal on under what conditions it would dedicate its meat to humans. As the Mi'kmaq representatives guide us through Amoosed we get to understand why humans have lost the trust of moose (and nature) and how they can regain it. Six different people in different countries have changed their way of perceiving nature after they have encountered the Moose. Initially, they all wanted to control or abuse it, but ended up changed by it themselves. Can a single species change the overall sensitivity about nature and twist the current future we are heading towards? Are we allowed to interfere with the lives of others, even animals, and to what extend?
Produced by: LaDamplinque s.r.o.
LICHENS ARE THE WAY /CZ/
Director, editor: Ondřej Vavrečka
Editor: Sebastian Kučkovský
Producer: Vít Janeček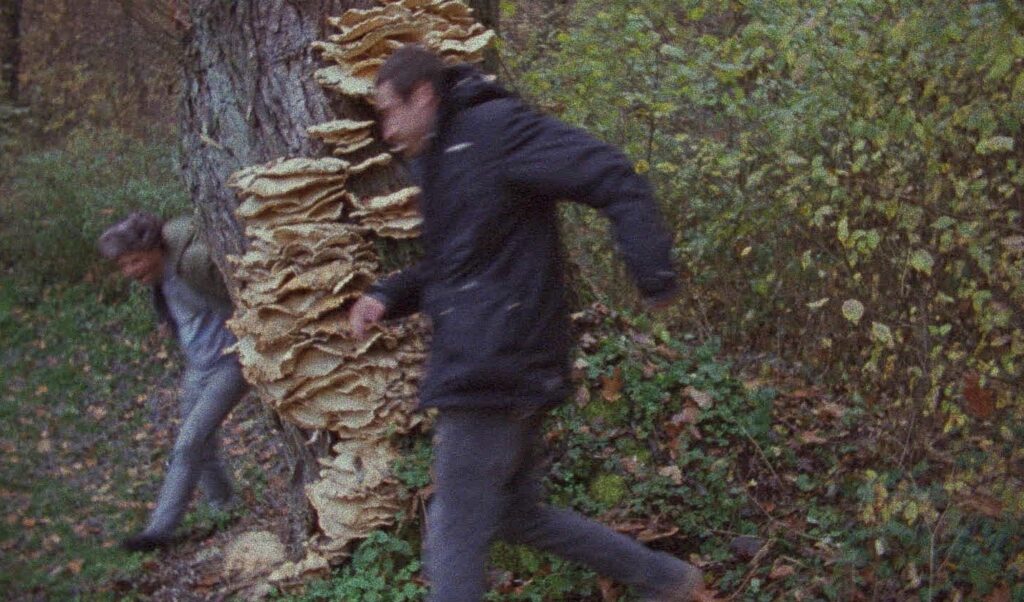 "Lichens are the Way" is a mesmerizing and introspective documentary that explores the captivating world of lichens. Set against the backdrop of Canada's pristine wilderness, the film serves as a meditative journey, delving into the resilience and wisdom of these remarkable organisms. Through the eyes of a renowned lichenologist and his partner, the film unravels profound lessons on slowness, harmony, and interconnectedness. It showcases the ability of lichens to thrive in inhospitable environments and challenges the fast-paced nature of human existence. By emphasizing the symbiotic relationship between fungus and algae within lichens, the documentary prompts reflection on the importance of balance and cooperation in both nature and human life. Through the use of 16mm film stock, the passage of time is captured, fostering a deeper understanding of the deliberate pace of lichens.
Produced by: D1film Ltd.
MISPLACED /CZ/
Director: Širín Nafariehová
Director: Michael Jiřinec
Editor: Rosalinda Hálová
Producer: Matěj Paclík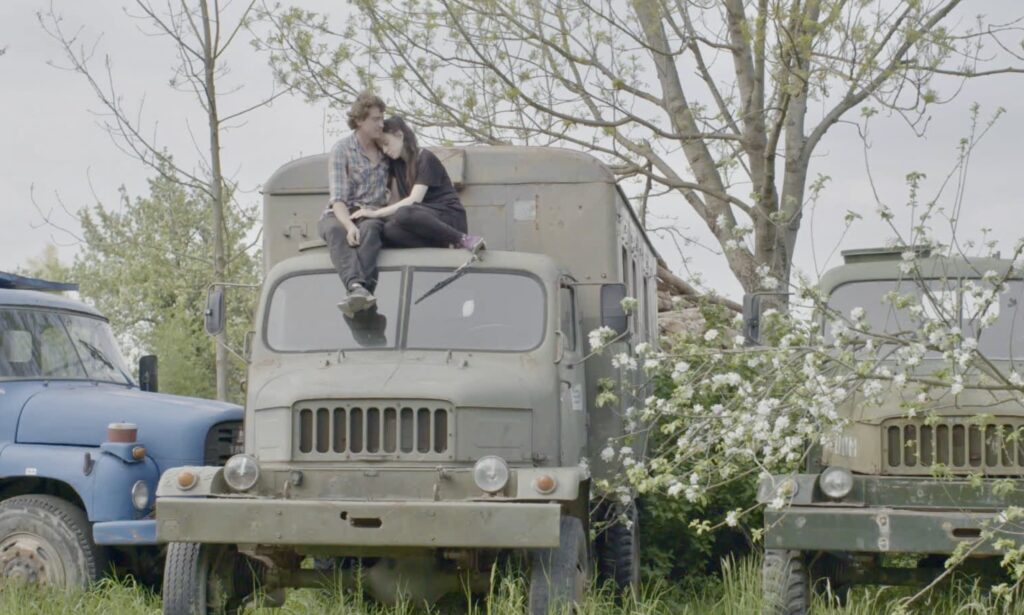 Markéta and Miroslav Všelichovi were imprisoned in Turkey in 2016 for collaborating with the Kurdish YPG, considered a terrorist group by Turkey. Released after four and a half years, they returned to Czechia and resumed their aid work for Kurds. Lacking a permanent home, running a car repair business and providing humanitarian aid, they purchased a truck to transport goods for extra income. Despite having a child, they returned to Rojava to continue their mission. Their unique lifestyle has not come without its challenges. The couple's troubled upbringing and time spent in prison has taken a toll on them and their relationship. Despite the hardships they have faced, they continue to find purpose in bringing hope to others. As they embark on a new chapter in their lives, one can only wonder if they will ever find a sense of stability and a place they can call home.
Produced by: Breathless Films
THE BIRDHILL /CZ, SK/
Director: Eva Křižková
Editor: Hana Dvořáčková
Producer: Silvia Panáková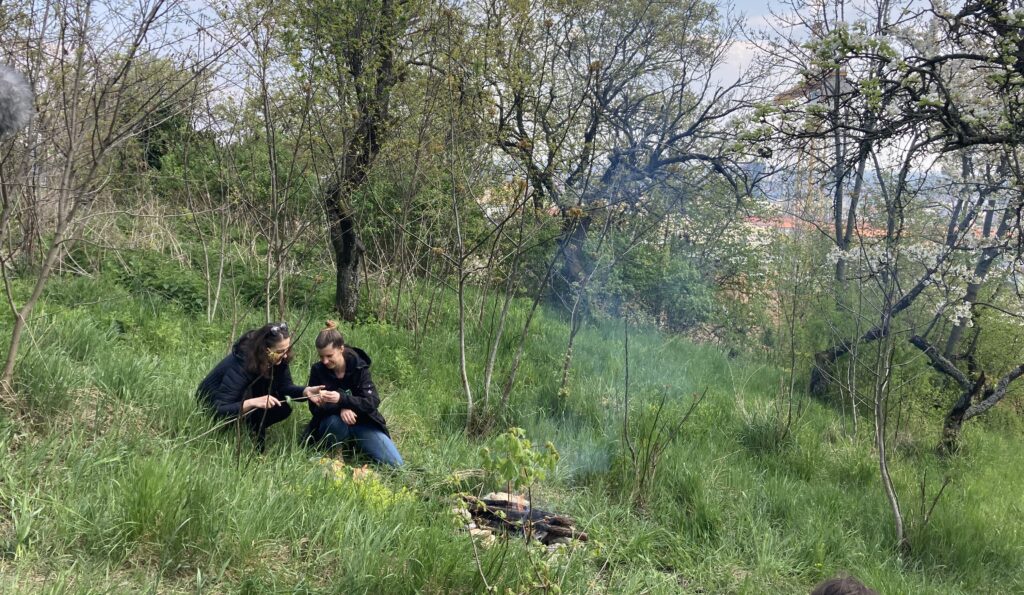 Birdhill is a hill on the outskirts of the city of Bratislava, originally covered with forests and vineyards. Director Eva grew up in this place, alone with her family, and her greatest interest for a long time was observing the surrounding nature, especially birds. However, when the first excavators and cranes appeared, along with the vision of a potential neighborhood, the hill began to change. Many familiar and important aspects of Eva's life began to disappear, including her mother. Vtáčnik is a story of the predatory construction development of a suburban district in Eastern Europe and, at the same time, a metaphor for a community whose members are seeking a way out of isolation. However, they face numerous fences on their path, so Eva decides to turn to her childhood self and once again try to find inspiration in the world of birds.
Produced by: Dayhey
DOK.INCUBATOR CZ
COMPANY OF STEEL /LV, SK, UA/
Director: Yuliia Hontaruk
Editor: Roman Liubyi
Producer: Ivanna Khitsinska
Co-producer: Uldis Cekulis
Co-producer: Katarína Krnáčová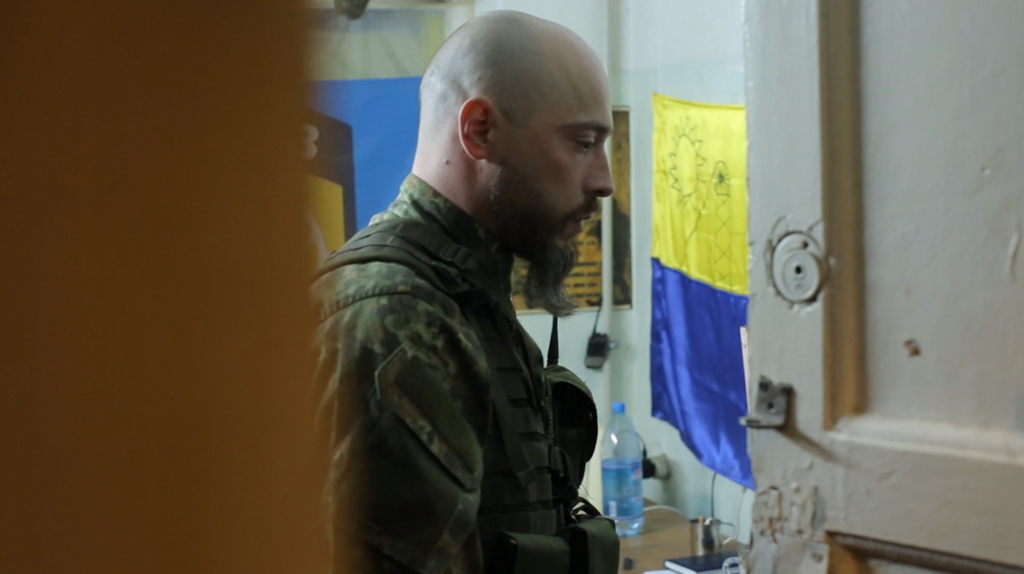 In 2014, three young Ukrainian men with no military experience set out to serve their country in the Russo-Ukrainian War. After two years on the frontline, the three men slowly try to adapt to civilian life. When Russia invades Ukraine in February 2022, they are back at the frontline. Confronted with the trauma they had been trying so hard to overcome, they have to not only face the challenge of keeping their homeland safe, but also of safely returning to lives they worked so hard on building up. A self-sacrificing story of modern Ukrainians through the prism of three colorful characters.
Produced by: BABYLON'13
MILLION MOMENTS /CZ/
Director: Amálie Kovářová
Editor: David Votava
Producer: Jiří Konečný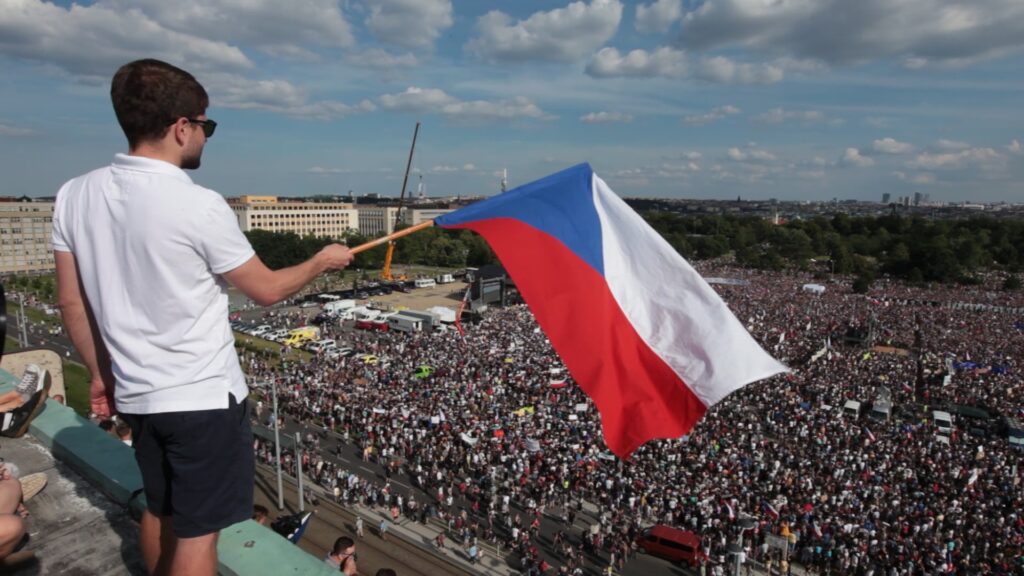 Against the backdrop of societal changes and challenges, we follow the adventurous story of two friends, Mikuláš Minář and Benjamin Roll, who decided that they could no longer stand by and watch democracy disintegrate and who decided to stand up to the most powerful men in the country: Andrej Babiš and Miloš Zeman. They are founding the Milion Moments for Democracy movement, which is proving something that has not been done in Czechia for 30 years: to fill Letná with protesting citizens and, above all, to awaken their commitment. Their goal was to cultivate democracy. But what did they have to sacrifice? What has Czech society gone through since 2019? And did we finally make it?
Produced by: endorfilm s.r.o.
RETURN TO LIFE /CZ/
Director: Jaroslav Beran
Editor: Daniel Trögler
Producer: František Horvát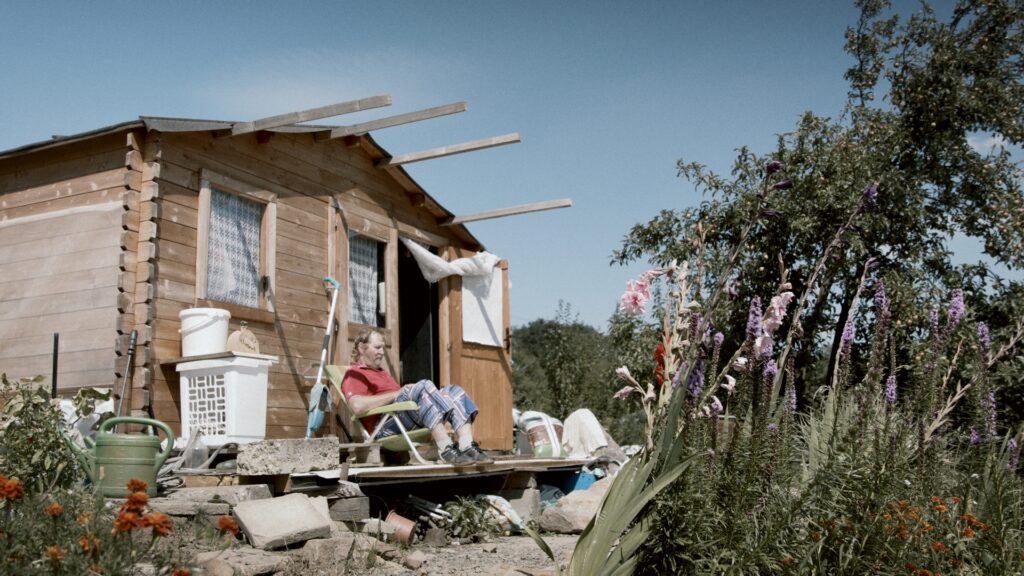 Return to Life is a documentary film based on the global Housing First project. This social project takes place in the small Czech town of Otrokovice. In everyday practice, social workers try to re-educate socially vulnerable people from the streets or from hostels to get full-fledged housing. The Housing First strategy works exactly the opposite. Socially vulnerable people first get full-fledged flats, and then social workers try to help them find work, trying to teach them how to manage money etc. With full facilities, they are more able to integrate back into the society. In Otrokovice, this project has been running since the spring of 2020, where a total of 12 flats have become available in a few months. Return to Life brings to life four apartments and the life stories in them. Some found their way back to normal life, others unfortunately did not.
Produced by: Tomas Bata University in Zlín
THE OTHER ONE /CZ, SK/
Director: Marie-Magdalena Kochová
Editor: Simona Donovalová
Producer: Vít Poláček
Producer: Barbora Drtílková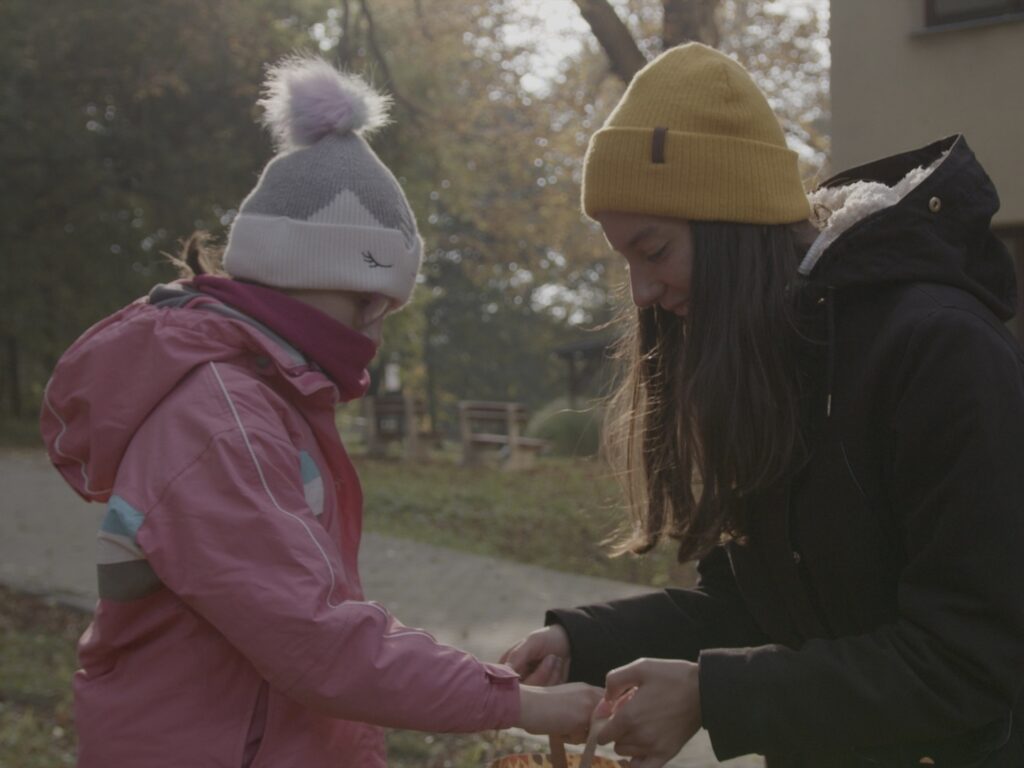 Eighteen-year-old Johana enters the critical year of her teenage life. She wants to leave her small Czech hometown – but there's more than high school graduation that stands between her and her aspirations. Johana's life is largely defined by her younger sister's atypical autism and mental disability which shapes the everyday life for the whole family. Her decision to leave the town slowly crumbles under the feeling of guilt and responsibility. Can her sister understand, given Johana is her only friend? Can Mum and Dad manage without her help? Johana must figure out how to leave so she can return with love. A coming-of-age documentary about responsibility, sisterhood, and loving not only others, but also yourself.
Produced by: m3 films
DOK.INCUBATOR HU
2158 STORIES /DK, HU/
Director: Ida Marie Gedbjerg Sorensen
Editor: Marianna Rudas
Producer: Krisztina Meggyes
Producer: Rikke Tambo Andersen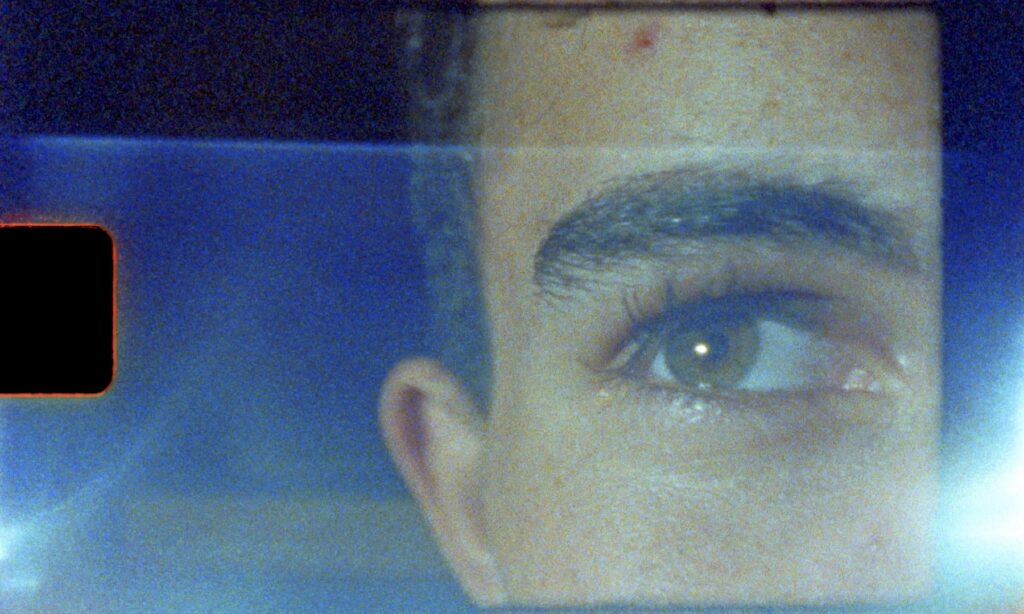 2158 Stories is an ode to cinema inspired by the discovery of a notebook, in which a Hungarian worker documented the 2158 cinema trips he made over the course of his life. Behind the orderly notebook, the director discovers a split family with a shared passion for cinema. We follow four of the notebook owner's descendants living in contemporary Hungary and discover how they carry on the film legacy. The multiplot story is weaved together by the young filmmaker's reflections about cinema and memory. How come the films that we remember are the ones that make us forget about ourselves?
Produced by: Little Bus Production
DON'T WORRY SARI! /HU/
Director: Sari Haragonics
Editor: Flóra Erdélyi
Producer: Sára László
Producer: Inez Mátis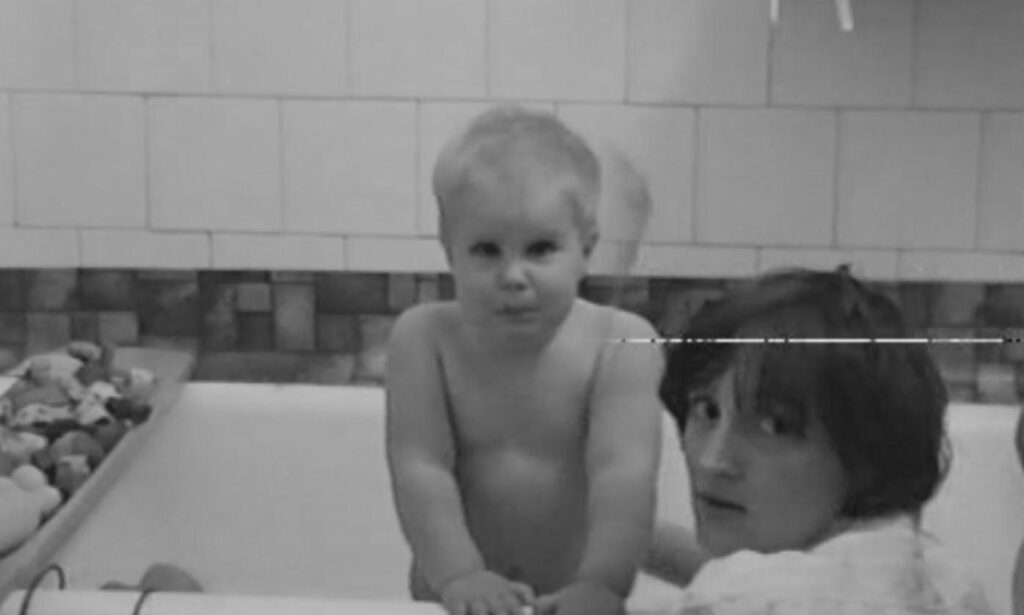 I lost my Mum 12 years ago, which was a huge trauma in our family's life: for me, my Dad, my brother and my cousin. Her absence created emotional blocks we all had to deal with. I decided to follow the changes in our family dynamics with my camera for a five year-long period, up to the point when I realised it is not my job to save everyone, that I cannot solve their problems and I must not continue my mother's path. The film operates with different audio-visual tools including personal archive footage my mother started filming in the 1980s, through which we get to know the story of a family on a bumpy road on a personal and a social level.
Produced by: CAMPFILM KFT.
DREAMS AT SUNSET /HU, RO/
Director: Ibolya Simó
Editor: Szabolcs Kővári
Producer: Genovéva Petrovits
Producer: Adrienn Bács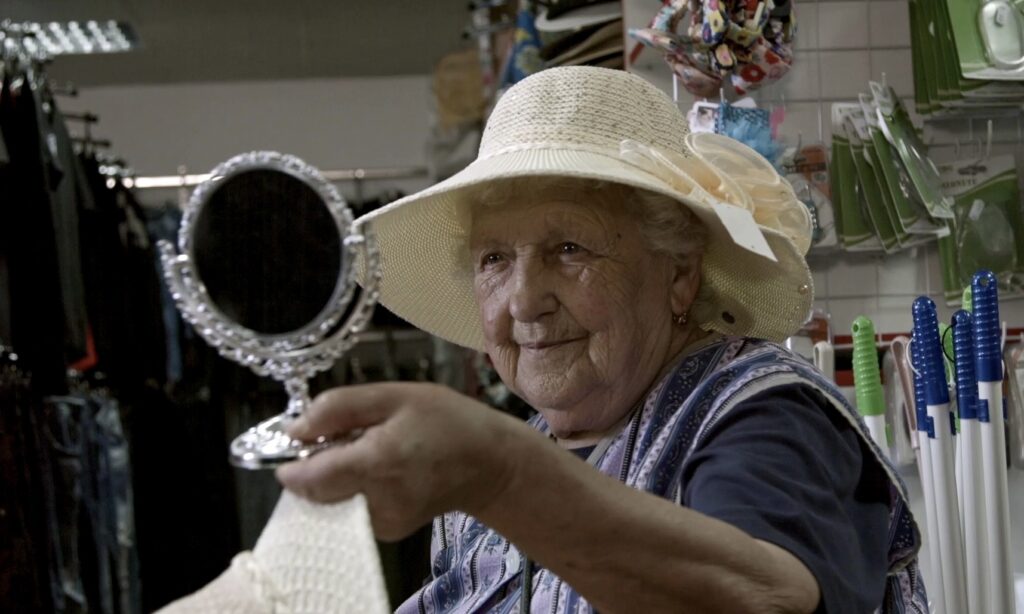 Transylvania's impoverished villages are largely populated by the elderly who have spent their entire lives in manual, agricultural and farm work. They have dreams - just like everyone else - but they find it hard to put them into words. ISU, a social worker in his thirties, turns the lives of the elderly upside down by challenging the community. His message is very simple: IT'S NEVER TOO LATE TO START LIVING.
Produced by: KINO ALFA Kft.
PAPA /HU/
Director: Attila Ponczók
Editor: Wanda Kiss
Producer: Ábel Kocsó
Co-producer: Peter Stern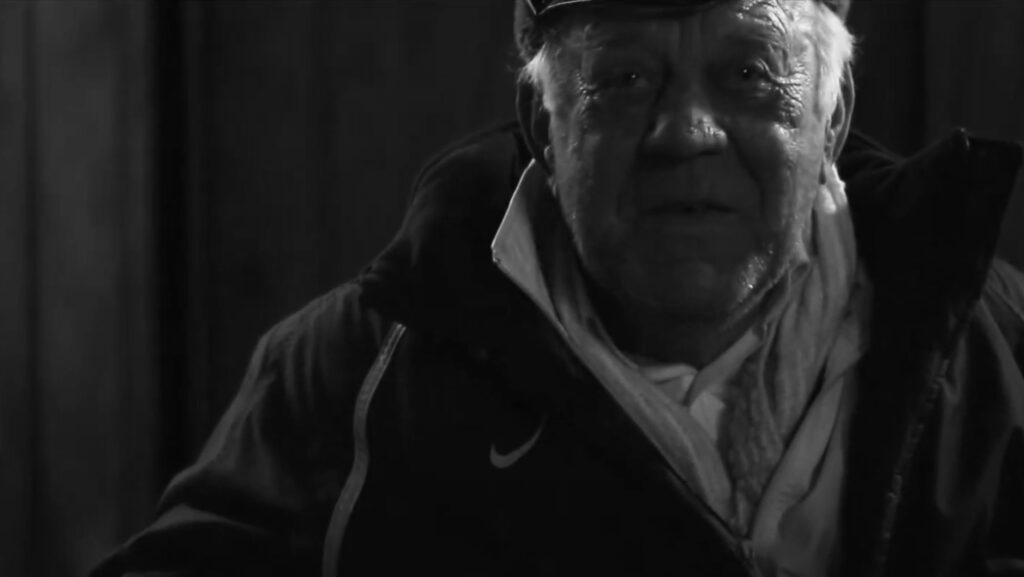 Papa is an observational documentary in which we follow the director's grandfather, the 79-year-old Zoltán Ponczók, or Papa, in his search for a social and spiritual home. The haggling on the bustling markets at dawn, the warm hearty meals of his wife, and the love he bears for his children have provided him with much needed spiritual respite. However, the untimely loss of his beloved wife has changed everything. Papa's placement has also left its mark on his family life, until social accommodation became the only option. As his two-year limit in social care approaches, he hopes to get into a nursing home, but waiting lists can mean years.
Produced by: Queenside Pictures