Selected projects 2023
DOK.INCUBATOR INT
5 PILLS AWAY /PL/
Director: Karolina Domagalska
Editor: Laura Pawela
Producer: Anna Stylinska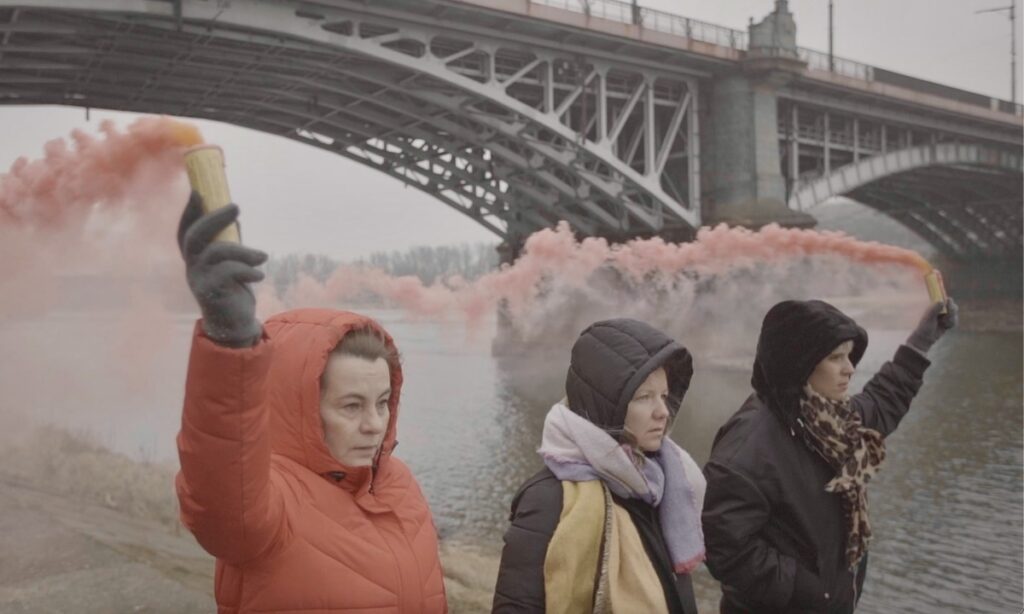 In October 2020, the Polish government introduced an almost total abortion ban. From now on, abortion is impossible even if the fetus has fatal birth defects. It caused a huge response of Polish women – they walked out on the streets in what is known as the biggest rebellion seen in democratic Poland. As a result, abortion hotline +48 222 922 597 run by Abortion Dream Team became the symbol of the revolution. The number appears on banners, walls, even churches. For Natalia, Karolina, Justyna and Kinga this is a turning point. They literally take over the responsibility of the state to provide access to safe abortion. They inform women how to perform self‑managed abortions at home or direct them to clinics abroad. Only this time they do it on a massive scale. For them abortion is a part of life, not a political debate. But before they realize they become the enemies of the state, their lives and safety are being put at risk. Justyna is charged with aiding abortion and is facing 3 years in prison. The lawsuit takes a huge toll on their lives. The pressure becomes unbearable. Will they persevere? Will their sisterhood and friendship prevail?
Produced by: MY WAY STUDIO
AGENT OF HAPPINESS /BT, HU/
Director: Arun Bhattarai
Director: Dorottya Zurbo
Editor: Peter Sass
Producer: Noemi Veronika Szakonyi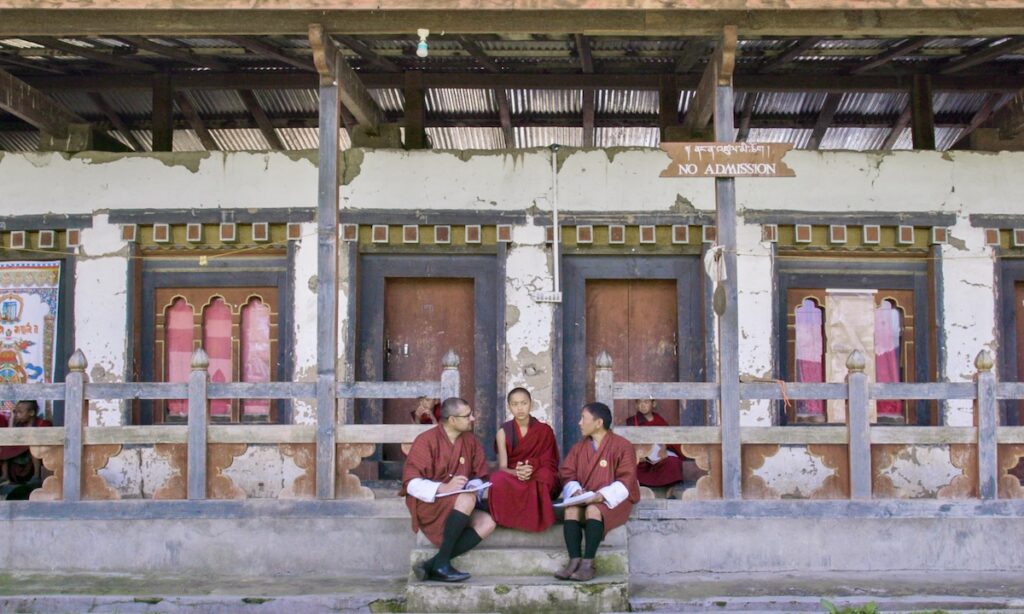 On the top of the Himalayas there is a small, isolated country, Bhutan where happiness agents travel door to door to measure the happiness index of the society. They collect this data for the Center for Gross National Happiness that was established by the king in the 90's in order to create 5-year happiness plans. GNH is a development philosophy, an abstract science that became Bhutan's top global brand. But in Bhutan, considered to be the last Buddhist Kingdom, everything is about Happiness.
The film is a poetic road movie following a happiness agent, Amber who goes around the country to do the happiness survey. Through his journey, we encounter everyday people from different social classes, while we also get to know their personal stories and desires. Amber is 40, still living with his old mother and a relentless romantic, who dreams about finding love but as time passes, he becomes more desperate. His job is to measure how happy people are, but deep inside he is hopelessly sad. This gives the absurd dramatic tension to the film: a happiness agent who is in search of his own happiness.
Produced by: Match Frame Productions Kft
JUST HEAR ME OUT /PL/
Director: Malgorzata Imielska
Editor: Marcin Szymanski
Producer: Adrianna Redzia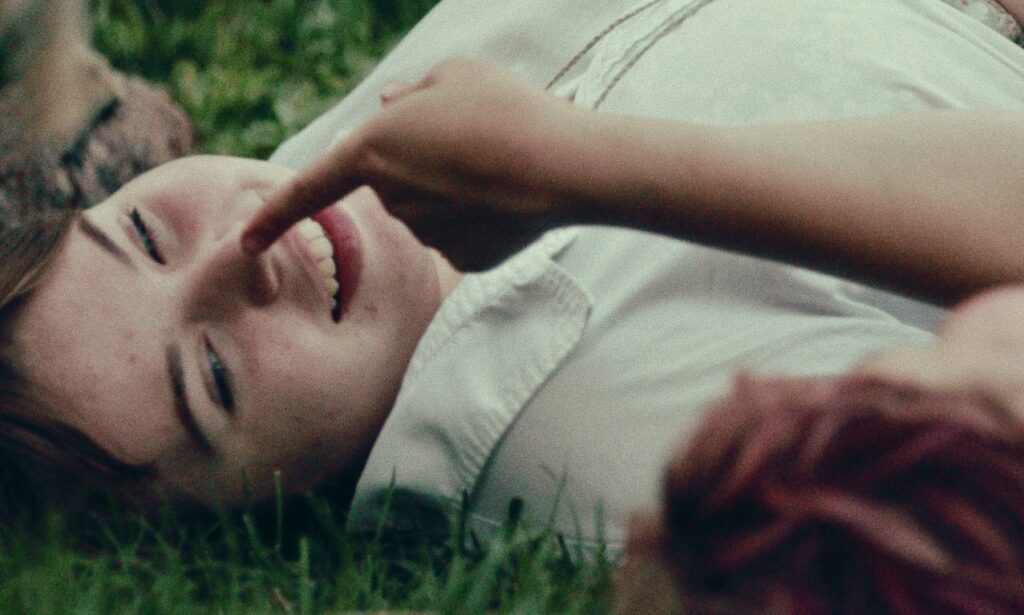 19-year-old Gosia has spent her entire adolescence in a secure ward, receiving treatment for full-blown, drug-resistant paranoid schizophrenia. But now, for the first time she is leaving care and returning to her home in Bialystok, Poland. The only thing awaiting there is misery, and people from her past who always treated her as crazy. Gosia will fight to prove them wrong, whilst at the same time battling to keep the voices in her head from taking control of her. But even getting out of bed can be overwhelming, and there are days when the things she sees in her hallucinations utterly terrify her.
Gosia's hopes for escape depend on her getting into university in Warsaw, where she dreams of studying to be a teacher. She travels to the capital often, to get away from her town and to see the friends she met in psychiatric hospitals. Together, Gosia and her companions must try to find their way as young adults. But mental health crises are ever present, and one day Gosia walks into a room to find her best friend with her wrists cut open.
Produced by: Kalejdoskop Film Studio
MINA AND THE RADIO BANDITS /NO/
Director: Kari Anne Moe
Editor: Karsten Meinich
Producer: Gudmundur Gunnarsson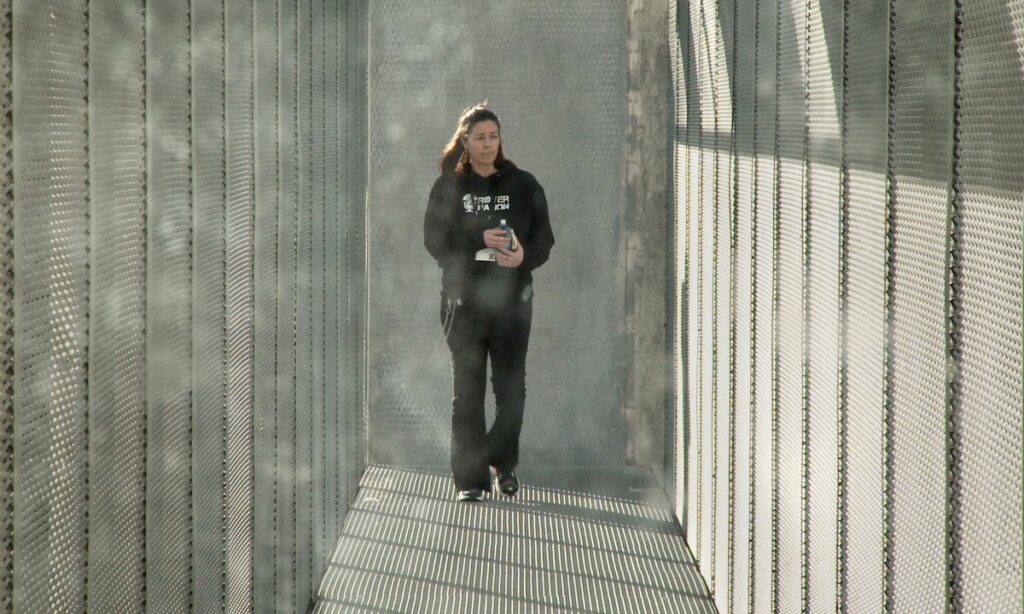 At the beginning of the year 2000, Mina Hadjian entered the spotlight in Norway and became the most popular radio-host as the star of her show MINA. She got famous for confronting the establishment, asking uncomfortable questions. But, in the end, Mina became too controversial for the public broadcaster NRK, and in 2007 she was fired – which got huge coverage in the media. With the press still lurking in the bushes outside her house, Mina, not knowing what to do next in life – got a phone-call - offering her a new job. There's a radio-studio in Halden Prison - maybe she could do something with that?
Today, Mina has built prison-radio in 6 different prisons in Norway. Mina believes incarcerated people also should have the freedom of speech. You sure have lost your freedom to move around where you want, but you still have the right to make your voice heard. The Bandit Radio-show is ironically picked up by Mina's former employer NRK and is now aired every Sunday by the national broadcaster. It is not always clear where the boundaries go for Mina's personal involvement in how to make life better for the Radio Bandits. This creates challenges and sleepless nights, especially when they get out of prison. Mina offers her journalists an opportunity to become storytellers where what they know, and their experiences, matter. For five hours a week, she gives them the feeling of freedom, and the feeling of one day becoming something more than just a criminal.
Produced by: Fuglene
NICE LADIES /NL, UA/
Director: Mariia Ponomarova
Editor: Annelotte Medema
Producer: Rogier Kramer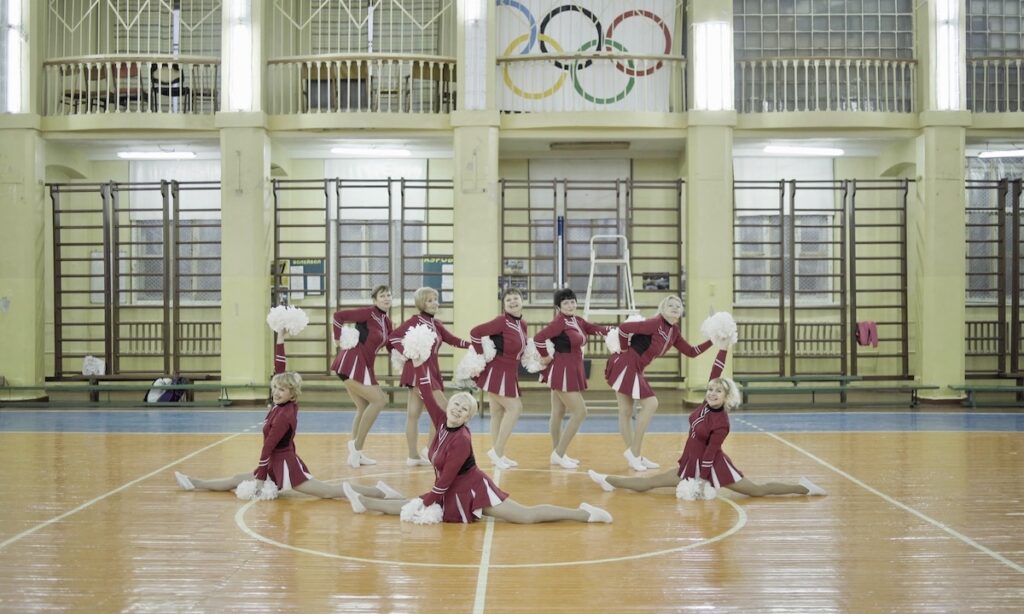 Nice Ladies is a documentary about a group of ageing cheerleaders from Kharkiv, Ukraine called Nice Ladies. Despite self-doubt, unrealistic beauty standards and being considered old or 'expired', they collectively claim the spotlight. For these women cheerleading is a sport, a community and a gateway to a fulfilling life. On February 24, 2022, the brutal Russian invasion disrupts their lives and their training for the European Cheerleading Championship. 62-year-old Sveta, one of the key figures of the team, flees to Amsterdam: she has to save her 2-year-old grandson. While she is trying to remain in contact with her beloved friends who stayed in Kharkiv, she becomes more and more absorbed in the role of grandmother. However, Sveta is not ready to give up and continues her training. Will the Nice Ladies be able to reunite, succeed to preserve unity and find a common language despite the scars of war?
Produced by: Labyrint Film
RACING HEARTS /SE/
Director: Milla Bergh
Editor: Dominika Daubenbüchel
Producer: Martin Bergh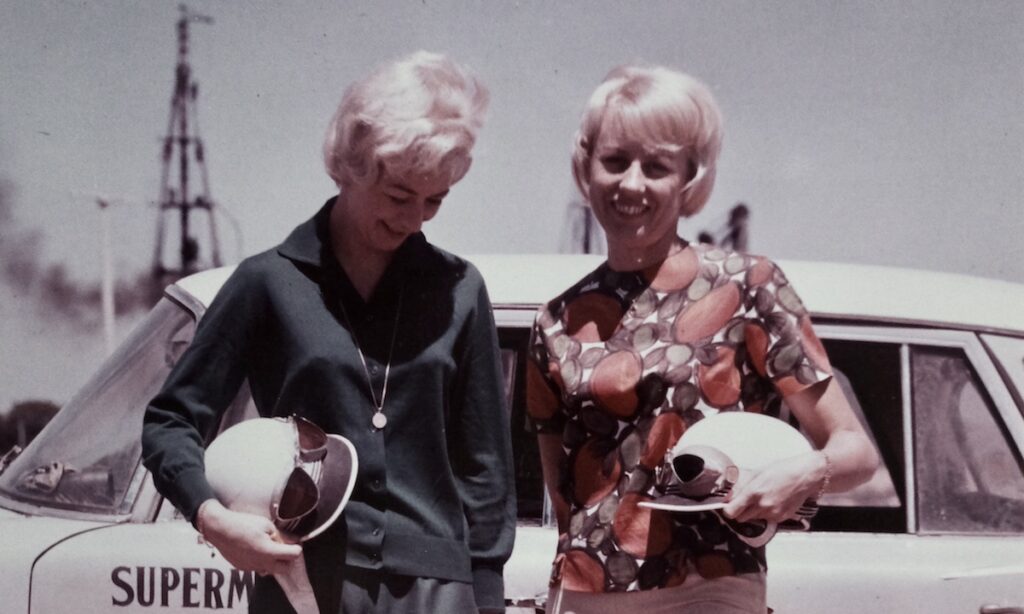 1962. Swedish race car driver Ewy Rosqvist and her co-driver Ursula Wirth are signed as Mercedes-Benz first female competitive drivers. As Ewy's career blooms, her husband wants to control her and demands of her to choose between him and Mercedes-Benz. Ewy chooses the latter and never looks back. That same year Ewy and Ursula travel to Argentina to participate in the infamous, dangerous race Gran Premio. 284 cars had entered the race, and never before had a woman participated. Ewy and Ursula face mistrust and protests simply for being women in a male dominated sport. 4th of November 1962. They win all six stages of the almost 5000 km long race, and rewrite motorsport history. Through Ewy's own words from 1962 and double 8 film in color shot by Ursula, the struggles behind their sudden rise to fame is unveiled.
Produced by: Escathon AB
THE ETERNAL WAR /FI, PL/
Editor: Waltteri Vanhanen
Producer: Pertti Veijalainen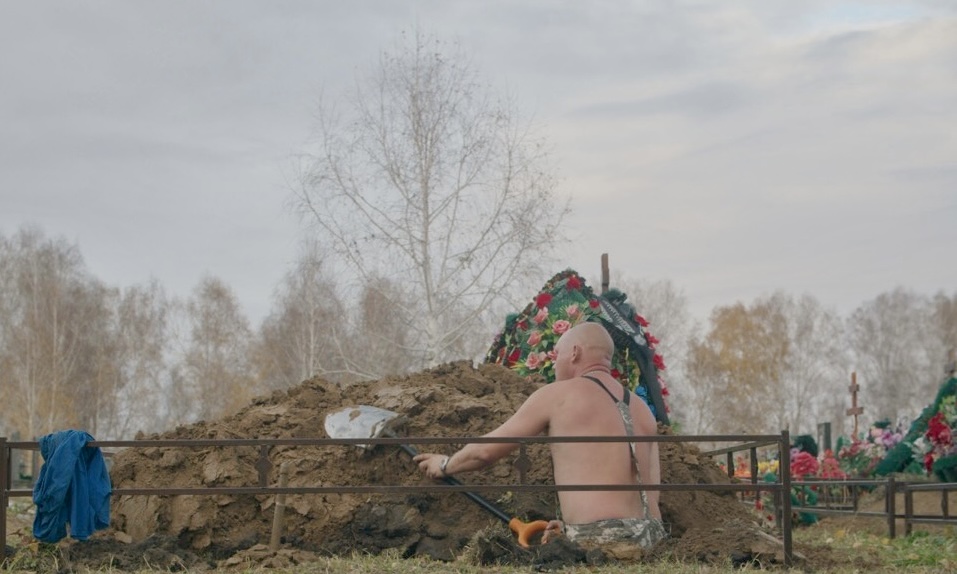 A documentary study of the minds of people changed and duped by propaganda.
Produced by: Amnunna Films Ltd
ZUN: AN OCTOPUS UNDER MY SKIN /IR/
Director, editor: Leila Amini
Producer: Afsaneh Salari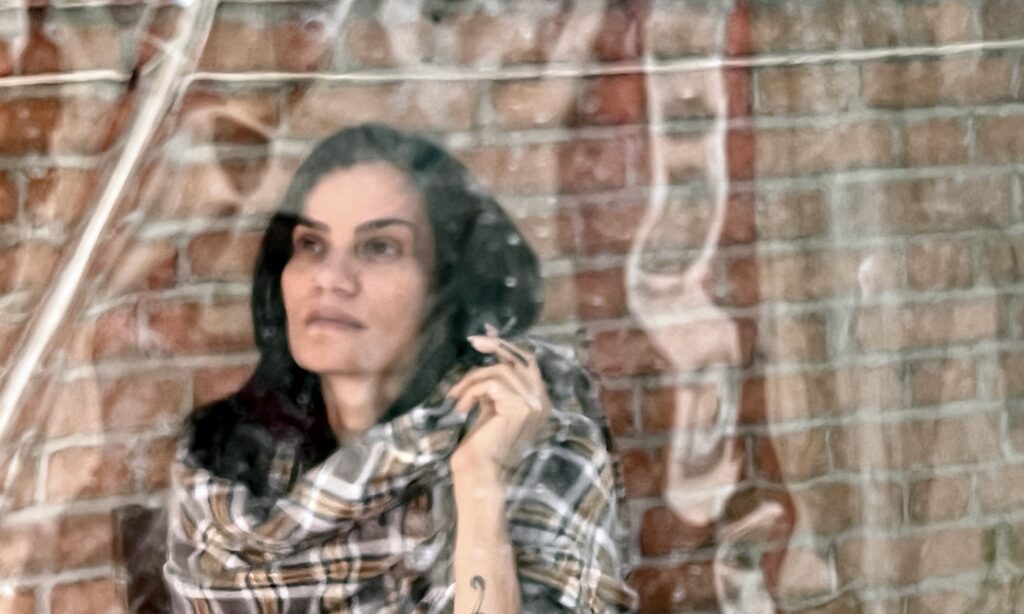 One day my sister Nasreen texted me: "It's time, I've decided to get my first tattoo. It's the music note "sol." I knew that this tattoo for her was the symbolic sign of going after her long-lost dream, music. We were born into a religious family and Nasreen had an arranged marriage with Mohammad. Through the years, she never dared to express her desire of becoming a singer. Becoming 40 with two kids Hamid (10) and Hana (1) with an unavailable husband, she decided to fill the void surrounding her by bringing radical change in her life. But as Nasreen tries to raise her voice, Mohammad shows his disapproval by completely ignoring her. Whether losing extra weight or doing beauty surgery on her belly, Nasreen's efforts to attract her husband remain fruitless. She's punished for the path she's chosen. Their distance increases to the point that they finally divorce. After the separation, Nasreen pursues singing more seriously. But as singing solo for women is forbidden in Iran, the true difficulties of her journey have just begun.
Produced by: Docmaniacs
DOK.INCUBATOR SK
AS LONG AS I LIVE (FAKIR) /CZ, PL, SK/
Director: Roman Ďuriš
Editor: Jakub Fišer
Producers: Simona Bago Móciková, Michal Sikora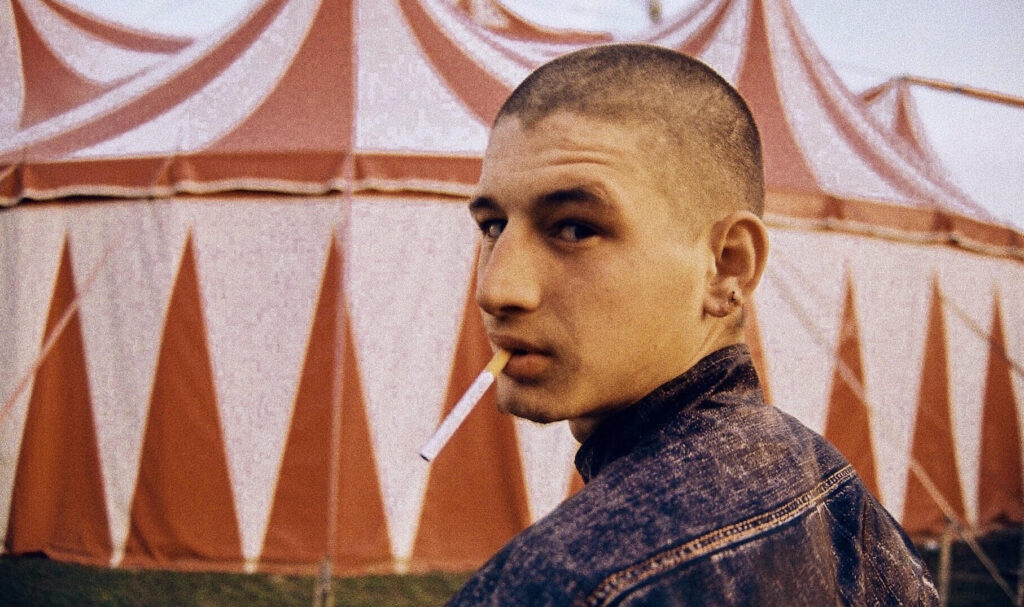 The feature documentary As Long As I Live is a psychological portrait of a boy from a dysfunctional family, Dalibor (23) who has seen and survived more than any of us can even imagine. The film tells a story of his desire to break out from the vicious circle of his past and become a proper member of our society by becoming a fakir in the circus. We'll watch a young man from a marginalized community try to gain better control of his life and help make his family whole again. The film focuses on overcoming life trauma, which causes problems in personal relationships and disrupts his inner integrity.
Produced by: Bright Sight Pictures
LICHENS ARE THE WAY /CZ/
Director, editor: Ondřej Vavrečka
Producer: Vít Janeček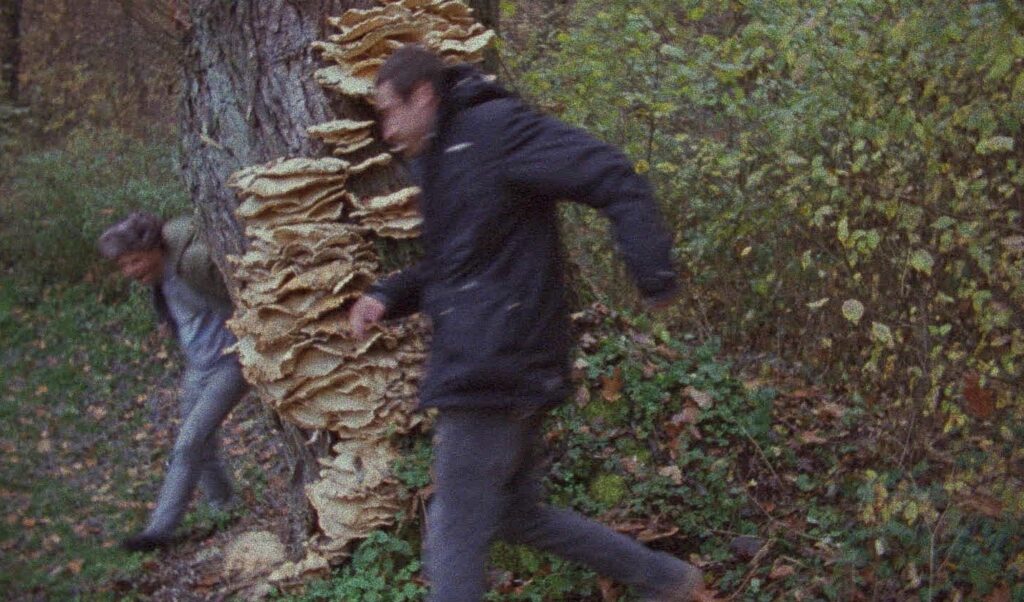 Trewor Goward works and mainly lives as a guardian of a wild park in the woods north of Vancouver. What he studies, observes and is fascinated with are lichens. They are the oldest as if plants in the world and they have a unique strategy for survival.
Produced by: D1film Ltd.
MISPLACED /CZ/
Directors: Širín Nafariehová, Michael Jiřinec
Editor: Rosalinda Hálová
Producer: Matěj Paclík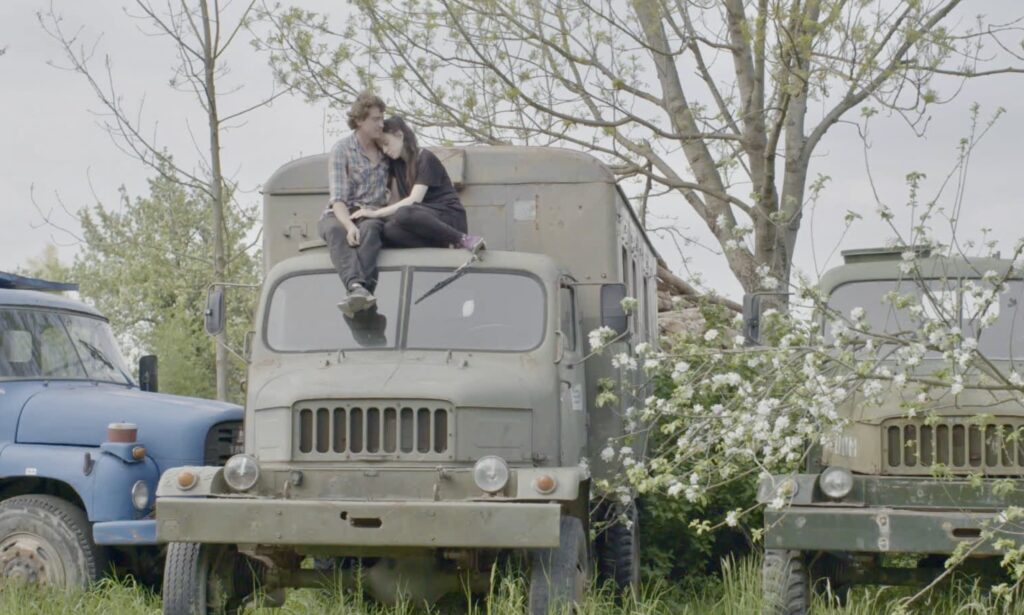 Freed political prisoners Mirek and Markéta Všelichovi are trying to find their true home after leaving a Turkish prison after four and a half years. Will they find it in Rojava, in aiding people who are in need or in each other? They were detained in Turkey in 2016 and subsequently sentenced to more than six years in prison for collaborating with the Kurdish YPG militia, which Turkey considers a terrorist organization. After four and a half years, they were released back to the Czech Republic. Immediately after their return, the couple began to re-engage with the Kurdish issue and are escalating their humanitarian aid to refugees across Europe. They constantly move from place to place, as it is difficult for them to find a permanent home and through helping others, they try to save themselves as well.
Produced by: Breathless Films
THE BIRDHILL /CZ, SK/
Director: Eva Křižková
Editor: Hana Dvořáčková
Producer: Silvia Panáková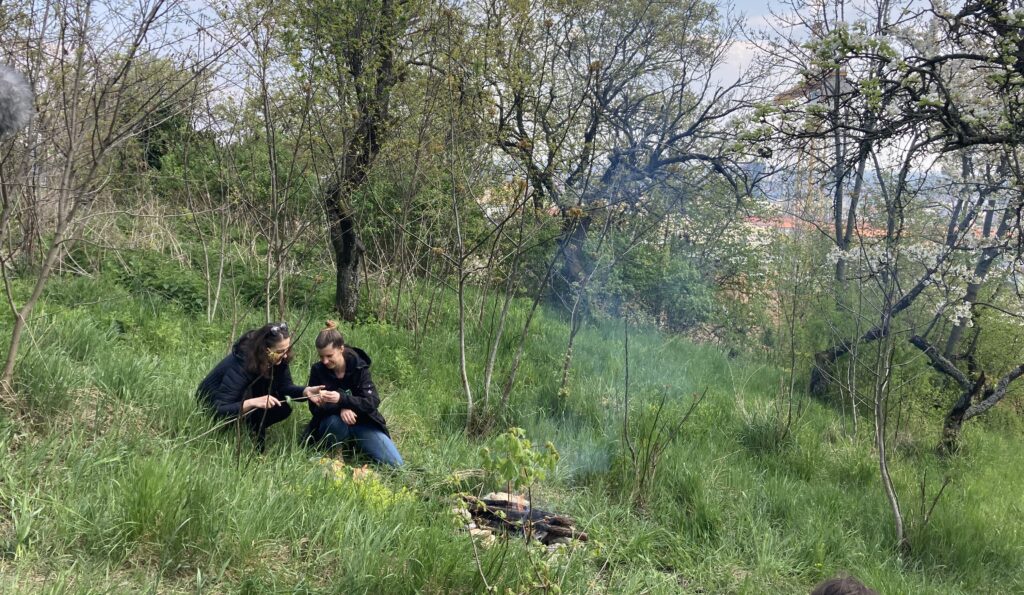 Capitalism from the bird's perspective.
Fragments of local stories in the district with the distinctive name Bird Hill, rapidly transformed by construction development, are mixed with current ornithological research and reflections on the bird community. Research on the oldest living species on earth thus pushes the local urban problem to the global philosophical level: What does our behavior, settlement, and coexistence say about the future of our species? Is it more pragmatism or imagination that will help humanity survive on this planet?
Produced by: Dayhey
DOK.INCUBATOR CZ
COMPANY OF STEEL /LV, SK, UA/
Director: Yuliia Hontaruk
Editor: Roman Liubyi
Producer: Ivanna Khitsinska
Co-producers: Uldis Cekulis, Katarína Krnáčová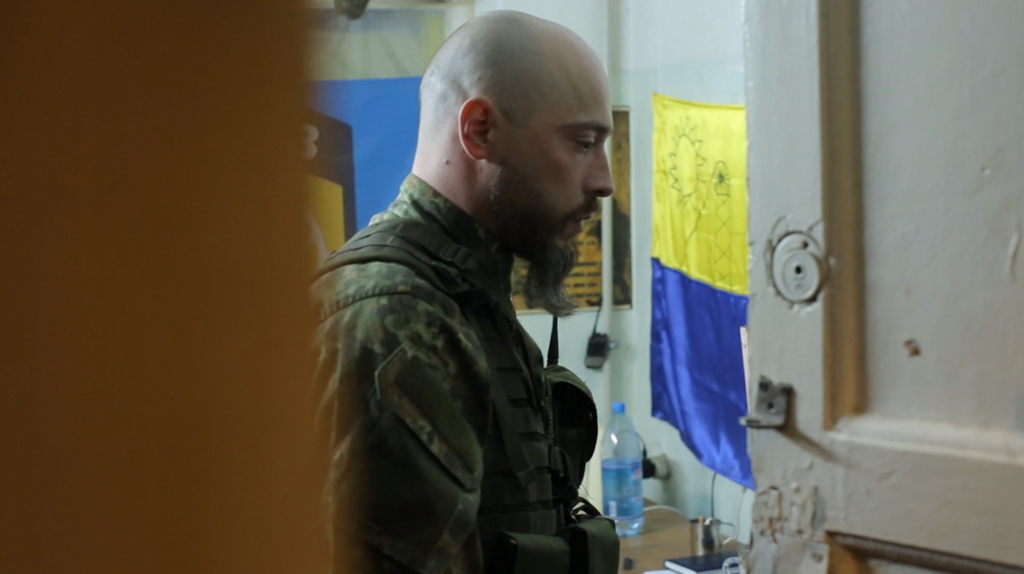 In 2014, three young Ukrainian men with no military experience set out to serve their country in the Russo-Ukrainian War. After two years on the frontline, the three men slowly try to adapt to civilian life. When Russia invades Ukraine in February 2022, they are back at the frontline. Confronted with the trauma they had been trying so hard to overcome, they have to not only face the challenge of keeping their homeland safe, but also of safely returning to lives they worked so hard on building up. A self-sacrificing story of modern Ukrainians through the prism of three colorful characters.
Produced by: BABYLON'13
MILLION MOMENTS /CZ/
Director: Amálie Kovářová
Editor: David Votava
Producer: Jiří Konečný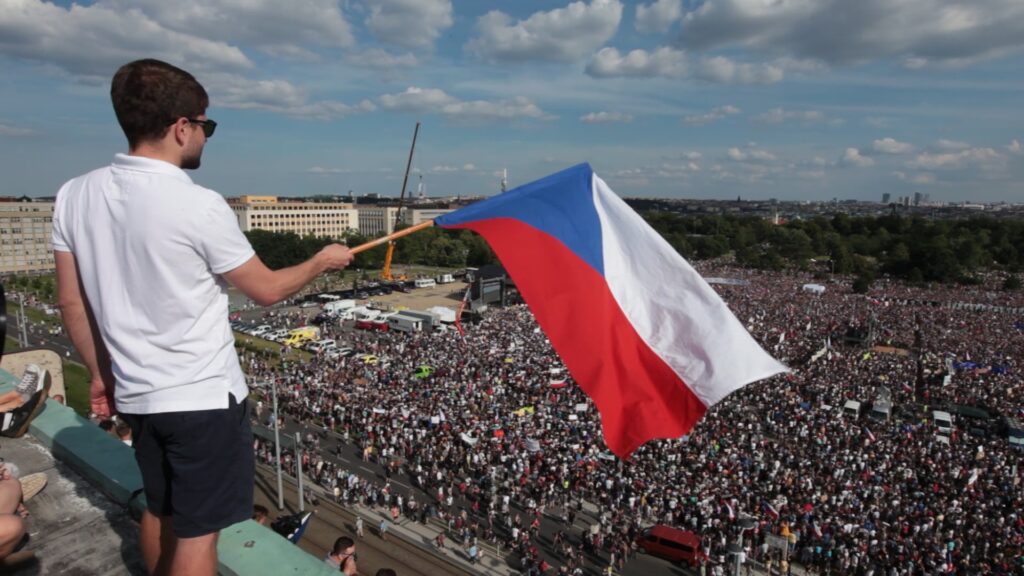 Czech parliamentary elections in 2017 were won by the ANO movement led by Andrej Babiš, at that time a prosecuted STB (former communist secret service) agent. Shortly afterwards, Mikuláš Minář and Benjamin Roll, two students of theology, hand Andrei Babiš a petition promising to check whether he is keeping the promises he made to the people in his contract with the citizens of the Czech Republic. Student activity is turning into the Million Moments for Democracy movement, which aims for a "flourishing society". What does that mean and how to achieve it? How do we confront the political leaders that we the majority have elected? Is it legitimate to demand the democratically elected representatives to resign?
Produced by: endorfilm s.r.o.
RETURN TO LIFE /CZ/
Director: Jaroslav Beran
Editor: Daniel Trögler
Producer: František Horvát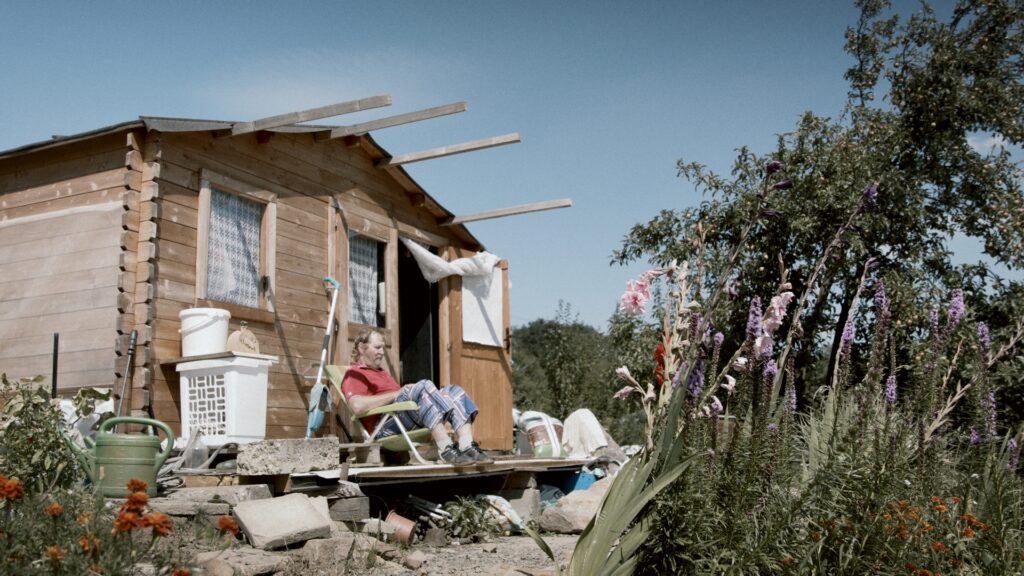 Return to Life is a documentary film based on the global Housing First project. This social project takes place in the small Czech town of Otrokovice. In everyday practice, social workers try to re-educate socially vulnerable people from the streets or from hostels to get full-fledged housing. The Housing First strategy works exactly the opposite. Socially vulnerable people first get full-fledged flats, and then social workers try to help them find work, trying to teach them how to manage money etc. With full facilities, they are more able to integrate back into society. In Otrokovice, this project has been running since the spring of 2020, where a total of 12 flats have become available in a few months.
Produced by: Tomas Bata University in Zlín
THE OTHER ONE /CZ, SK/
Director: Marie-Magdalena Kochová
Editor: Simona Donovalová
Producers: Vít Poláček, Barbora Drtílková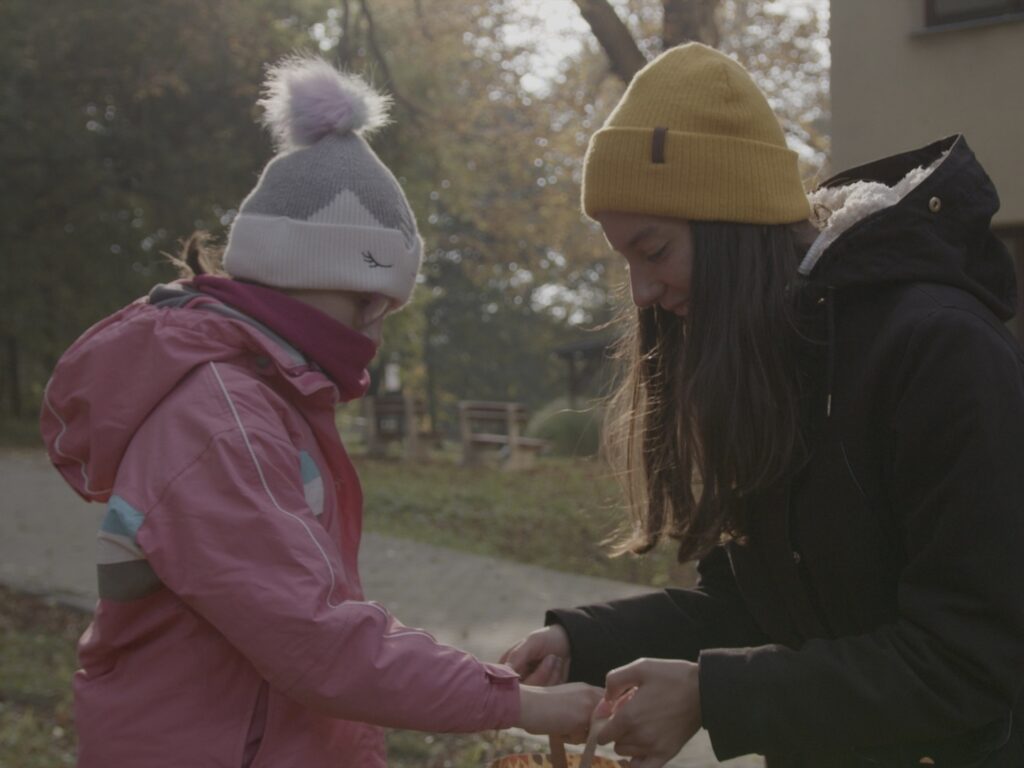 Eighteen-year-old Johana is entering the most crucial year of her life. She wants to leave the small Moravian town but it's not just high school graduation and college entrance exams that separate her from her dream. Johana is the sister of a disabled twelve-year-old Rozarka whose demanding care defines everyday life for the whole familyJohana's decision to leave, however, gradually erodes under her sense of guilt and responsibility. What about Mom and Dad? Can she afford to leave? Can they manage without her help? Johana must figure out how to leave so she can return with love. A coming-of-age documentary about responsibility, sisterhood, and loving not only others, but also yourself.
Produced by: m3 films